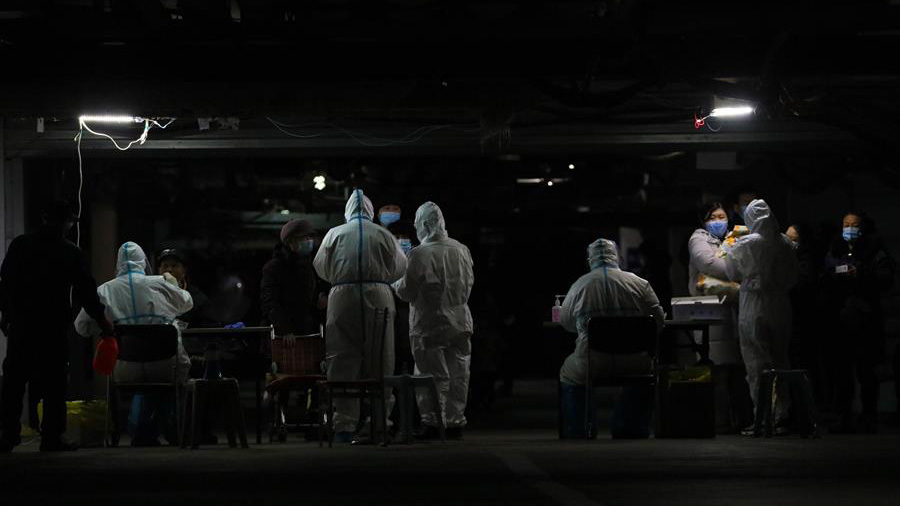 BEIJING – The World Health Organization (WHO) team of experts tasked with investigating the origins of the SARS-CoV-2 coronavirus arrived in the central-eastern Chinese city of Wuhan on Thursday.
Images broadcast by the state network CGTN showed this Thursday the arrival of the team at the city's airport and its reception by personnel wearing white protective suits.
The team must follow the prevention protocol against COVID-19 in the Asian country and quarantine for 14 days before starting its investigations on the ground, added several official media from the Asian country on Thursday.
The mission, a "priority" for the WHO, is made up of scientists from various international organizations from the USA, Japan, Russia, the United Kingdom, the Netherlands, Denmark, Australia, Vietnam, Germany and Qatar.
The arrival of the team caused controversy in recent weeks after WHO director-general Tedros Adhanom Ghebreyesus claimed to be "very disappointed" by the obstacles Beijing was putting on the mission, although Chinese authorities denied they were impeding it.
The Ethiopian had continually praised Beijing for its collaboration in the pandemic throughout 2020, something that earned him harsh criticism in the West, especially from the United States, whose government has repeatedly accused China of being to blame for the global spread. of the coronavirus.
More than 120,000 brigade members are responsible for this mission that carries hope.
The objective of the mission is to find the possible animal origin of SARS-CoV-2 and its transmission channels to humans; Although the initial theory is that it spread through a market for fresh products and animals in Wuhan, the official Chinese press has promoted an alternative narrative in recent months that assures that this outbreak could be due to frozen food from other countries.
In that sense, the state agency Xinhua rushed today to defend the country's "good will" regarding this trip: "China supports a scientific and fact-based investigation," the media said in an editorial published on Thursday.
Although WHO experts already visited China for this purpose in February and July last year, without revealing too many details, the organization of this mission has been delayed for months and has been surrounded by secrecy, both on the part of that body and Chinese authorities.