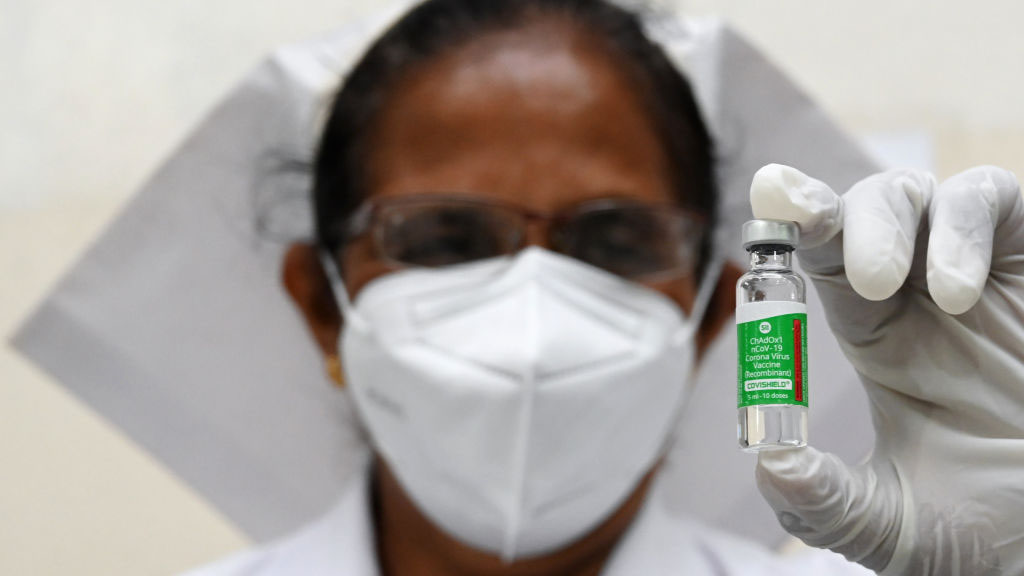 TORONTO – The World Health Organization on Monday authorized the emergency use of the coronavirus vaccine developed by AstraZeneca, allowing millions of doses to be shipped around the world as part of a United Nations-backed program to bring the pandemic.
In a statement released Monday, the WHO said it approved AstraZeneca vaccines made by the Serum Institute of India and South Korea's AstraZeneca-SKBio.
This is the second authorization given by the UN body to a vaccine against COVID-19.
It did the same in December with the vaccine developed by Pfizer and its German partner BioNTech. This will speed up the delivery of millions of doses to countries that have signed up to the UN initiative called COVAX, which seeks to deliver vaccines to the most vulnerable people in the world.
"Countries that to date do not have access to vaccines will finally be able to begin inoculating their health workers and populations at risk," said Dr. Mariângela Simão, WHO Deputy Director General for Access to Medicines, Vaccines and Pharmaceutical Products.
The coronavirus has infected about 109 million people worldwide and killed at least 2.4 million.
A study revealed that the drug has little effectiveness against the coronavirus mutation. This and other relevant news at the international level.
But many countries have not started vaccination campaigns, and even rich nations face vaccine shortages as manufacturers struggle to increase production.
AstraZeneca's vaccine has already been licensed in more than 50 countries, including Great Britain, India, Argentina, and Mexico.
It is cheaper and easier to handle than Pfizer-BioNTech, which requires very low temperature storage that is not available in many developing countries.
Based on this study, the UK will prioritize vaccinating as many people as possible with the first dose.
Both vaccines require two doses per person, administered weeks apart.
WHO experts recommended last week the use of the vaccine developed by AstraZeneca in people over 18 years of age, including in countries where variants of the coronavirus have been detected.
But that runs counter to the recommendation of the African Centers for Disease Control and Prevention, which said nations that had identified the variant of the virus first detected in South Africa should be "careful" when using the AstraZeneca vaccine, suggesting that other vaccines should be given priority.
An 82-year-old man was the first to receive it in the UK.
AstraZeneca's vaccine makes up the bulk of COVAX's stockpiles, and concerns were raised about it following the publication of a preliminary study showing that it might not prevent the mild and moderate symptoms caused by the variant found in South Africa.
Last week, South Africa reversed distribution of the AstraZeneca vaccine, instead choosing to use an unauthorized Johnson & Johnson vaccine to inoculate its healthcare workers.
The COVAX program has already failed in its goal of starting vaccination campaigns in poor countries at the same time that vaccines were being distributed in rich countries.
In recent weeks, several developing nations have rushed to sign their own private agreements to purchase vaccines, as they are unwilling to wait for COVAX.