Now that it seems that vaccination against SARS CoV-2 is already underway with several vaccines available, one of them, the Pfizer-BioNTech it will be the one used in a worldwide clinical trial to test its effectiveness in pregnant women.
Pfizer-BioNTech begin a global clinical trial to test their vaccine in pregnant women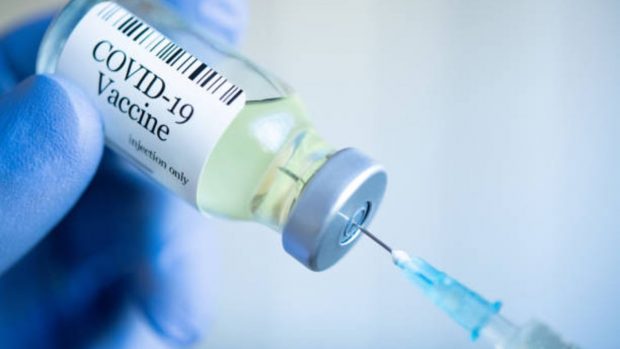 Pfizer-BioNTech has announced that is about to begin clinical trials of its Covid-19 vaccine in pregnant women, thus being the first studies of this type that include pregnant women in the United States. The drug giant aims to enroll approximately 4,000 pregnant women, which will include participants in the United States, but also in Argentina, Brazil, Canada, Chile, Mozambique, South Africa, Spain, and the United Kingdom. Will be Eligible women 18 years of age and older between 24 and 34 weeks of pregnancy. The first doses will be administered in the United States, Pfizer said.
The Dr. Brenna Hughes, a maternal-fetal medicine specialist at Duke Health in Durham, North Carolina, said that "clap absolutely»Pfizer's Vaccination Study in Pregnant Women.
«Any data to help reassure pregnant patients is desperately needed that the vaccine is safe for them, "said Hughes, a fellow of the American College of Obstetricians and Gynecologists.
«We are proud to start this study in pregnant women and we continue to gather evidence on safety and efficacy to potentially support the use of the vaccine in important subpopulations, "said Dr. William gruber, Senior Vice President of Clinical Vaccine Research for Pfizer in a statement.
As reported ABC News, some women will receive the vaccines, while others will receive a placebo. They will not know what doses they received until after giving birth. At that time, women who have received the placebo will be offered the vaccine. Researchers will control negative side effects in the women, including spontaneous abortion. It must be said that there is already some preliminary data on the safety of the vaccine during pregnancy, as some women who have participated in previous studies on the Covid-19 vaccine have become pregnant while participating in it.
«From everything we are seeing so far of pregnant women who have been vaccinated, no warning signs»said Stacey Stewart, president of the March of Dimes.
According to Centers for Disease Control and Prevention (CDC) , the pregnant women who are infected with COVID-19 have an increased chance of serious illness, which include "ICU admission, mechanical ventilation, and death compared to non-pregnant women of reproductive age. »
But despite these data, pregnant women were excluded from the initial clinical trials of Pfizer-BioNTech, and the most up-to-date guide to CDC states it is a "personal choice" for pregnant women whether or not they should receive the coronavirus vaccine.
In fact, this first global clinical trial that Pfizer will start now will include about 4,000 pregnant volunteers healthy 18 years or older, according to a press release issued by Pfizer-BioNTech.
Pfizer and BioNTech said that the trial will 'evaluate the safety, tolerability and immunogenicity of two doses' of the vaccine 21 days apart, although only 2,000 (we repeat), will be the ones who will actually receive the vaccine. The rest will receive a placebo, a strategy that was also applied during general clinical trials of vaccines that were eventually approved in addition to Pfizer's, such as AstraZeneca's.
Each woman is expected to participate in the study for seven to 10 months and in addition to monitoring for any secondary symptoms, the researchers will also monitor the babies until they reach about 6 months of age to detect any adverse reactions, as well as the possibility of a vaccinated mother transferring protective antibodies to the child while in utero.
The additional test occurs when Pfizer, as well as Moderna and AstraZeneca, have ongoing clinical trials to determine the safety and efficacy of vaccines in children as the vaccines have been tested and approved largely by countries for emergency use in people up to 16 years of age.
The effectiveness of testing vaccines in pregnant women
The experts in bioethics, vaccines and maternal health have argued for years that the pregnant women should be included early in pandemic vaccine trials so they don't have to wait long after a successful one comes up.
However, drug manufacturers have always said that first should ensure that vaccines are safe and effective in the general population (Something also argued when it comes to including children in this type of essay). In the United States, regulators require drug manufacturers to carry out safety studies in pregnant animals before testing vaccines in pregnant women to ensure they do not harm the fetus or cause a miscarriage. The companies said those studies revealed no new risks in the case of the now-Covid-19 vaccine trial.