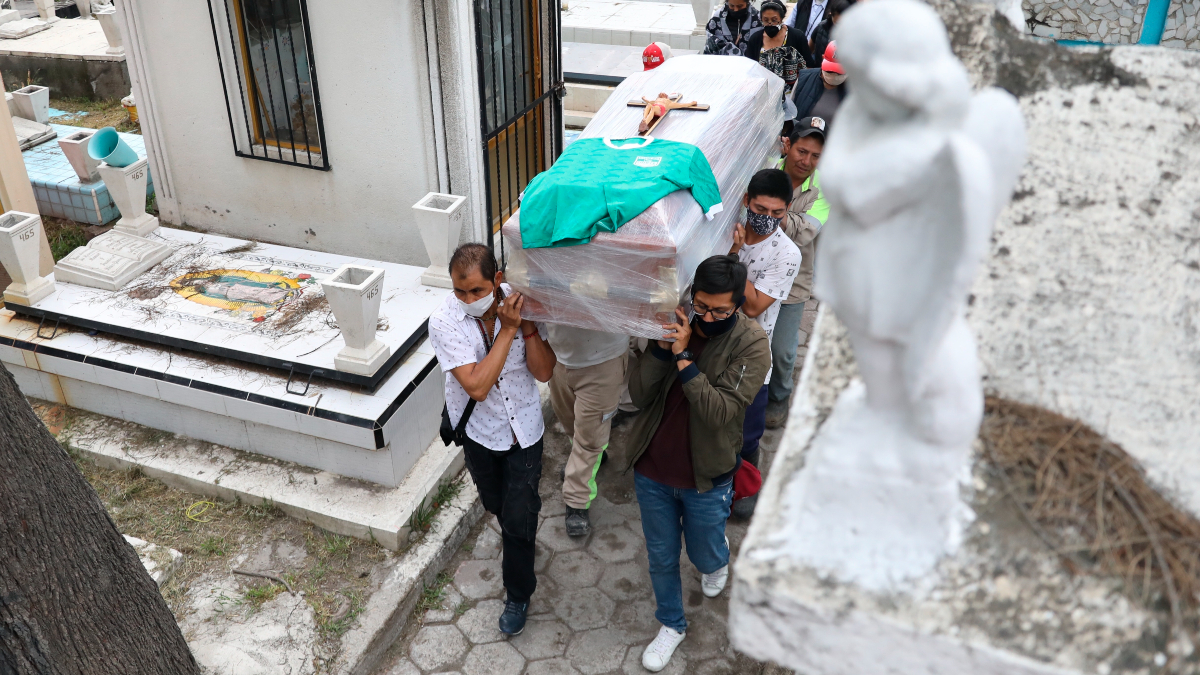 MEXICO – The Ministry of Health reported on Saturday that the country registers 20,057 new cases of COVID-19 and 1,470 deaths, reaching a total of 1 million 752,347 infections and 149,084 deaths since the start of the pandemic.
With these figures, Mexico ranks thirteenth in the world in the number of infections and remains the fourth country in the world with the most deaths from the pandemic, behind the United States, Brazil and India, according to the US Johns Hopkins University.
The country, which is going through the second peak of the pandemic, has been through a week in which the record of infections and deaths from COVID-19 has been surpassed three times.
Since the beginning of the pandemic in Mexico, 4 million 404,916 patients have been studied with a positivity rate of 45%, reported the director of Epidemiology, José Luis Alomía, at a press conference.
Among the patients studied are 1 million 752,347 who had a positive for the viral infection and 2 million 223,645 negative with a negative result and 428,356 who remain as suspected cases.
The Mexican authorities estimate that the number of infections is higher than the registered one, of 1 million 948,355 cases and that 6% of them, 122,986, are those that represent the active epidemic in Mexico, being patients who developed their symptoms in the last 14 days.
Manufacturers plan to start producing them out of cardboard to meet demand.
The national occupancy of beds for intubation is 54% and the states with the highest rates are Mexico City (87%), the State of Mexico (82%) and Nuevo León (75%).
At the press conference, it was reported that a total of 618,768 doses of Pfizer's COVID-19 vaccine have been applied in the country to this day.
Until now, only medical personnel had been vaccinated, but this Saturday teaching personnel from the southeastern state of Campeche, the region with the lowest rate of infections, began to be vaccinated so that face-to-face classes can be resumed.
Mexico seeks to vaccinate its almost 130 million inhabitants with a plan that is already underway and whose completion is scheduled for March 2022.
In the first stage, it aims to vaccinate health personnel and in the second, some 15 million seniors.
Mexico has agreements for 34.4 million doses from Pfizer, 77.4 million from Britain's AstraZeneca, 35 million from CanSino and 34.4 million from the Covax platform of the World Health Organization (WHO).