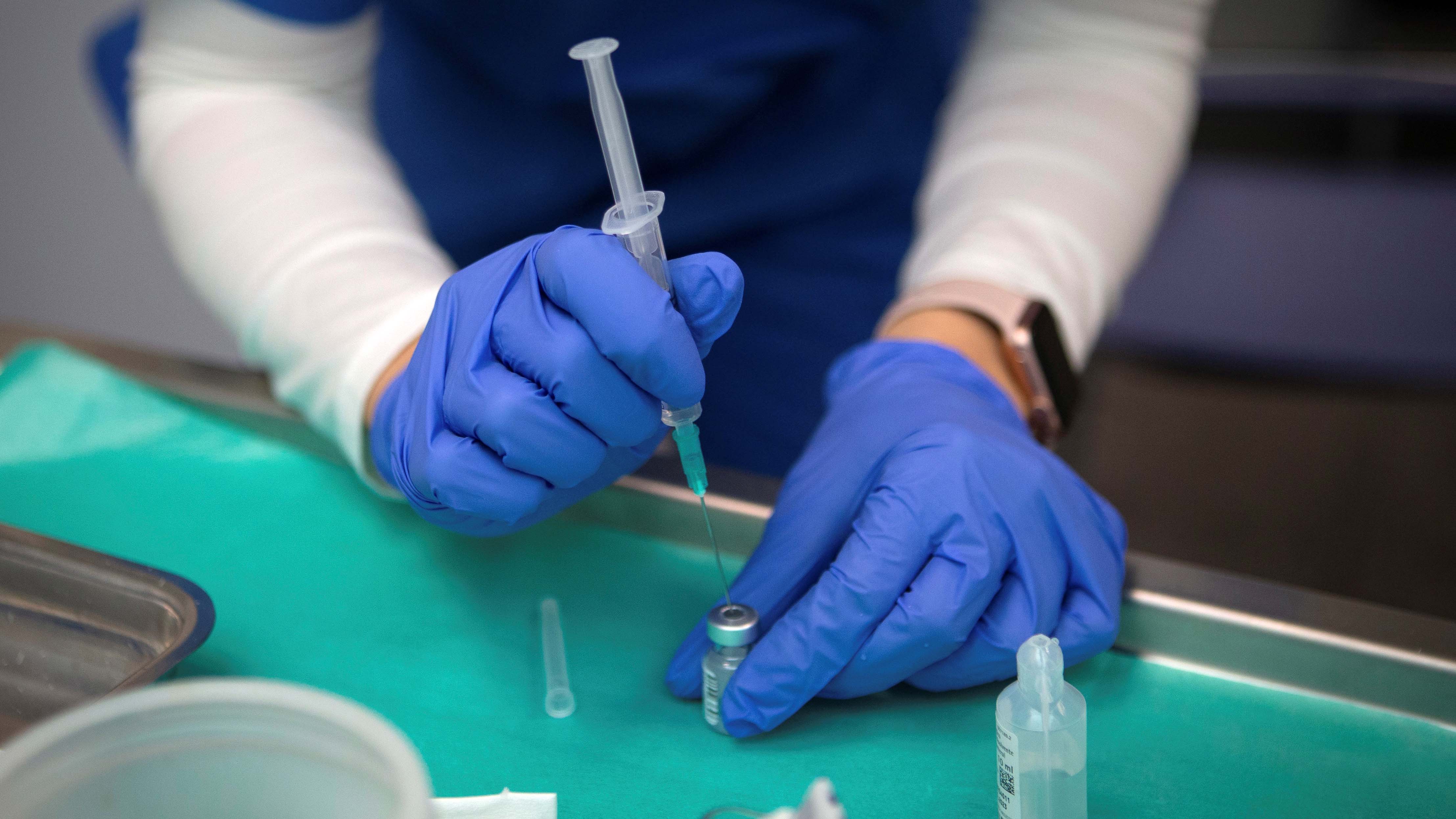 MEXICO – With signs that travel through the air, Patricia Barrera shows her affection to her son, whom she has not been able to approach for 10 months.
"That has worn me out a lot, it has hurt, you have no idea," says Barrera.
As an intensive care nurse in a COVID hospital, the 43-year-old woman has lost all possibility of having contact with the people she loves the most, even on the day the illness took her father from her.
"I have to be totally isolated from my family, I sleep in a special room, I have my dishes, my food and kitchen utensils, my own bathroom, even my washing machine is exclusively for my clothes," says Barrera.
The home of this survivor of the pandemic has been reduced to a small room covered in plastic, and the worst thing is that she can only see her 8-year-old at a distance and for a brief moment at night.
Mexico – Estimates have made about 200 bears for families of COVID-19 victims.
The story of this nurse is one that thousands of employees of the health sector in Mexico live every day, who have placed their hopes in the vaccine that today began to be applied in a massive way.
And while the brigades apply the doses at full steam, Barrera prays in front of his father's ashes, to be able to be with his family, but above all because the nightmare that he lives daily at his work, ends.
"You don't have time to mourn that dead man, to express the pain that you are feeling for his departure because they have 3 or 4 more incomes behind them," says Barrera.
For now she and her son are enduring the situation with therapy, but the passage of time is leaving more and more scars on her heart and soul.