Luis Suárez broke his silence after several days away from the spotlight after testing positive for coronavirus during his concentration with the Uruguayan team. The Atlético de Madrid forward referred in the Uruguayan program 'Punto Penal' to the infections in La Celeste and the part of the responsibility of the players after the cases of Matías Viña, Lucas Torreira, Diego Godín, Darwin Núñez or Brian Rodríguez, among others.
"There are many people who are criticizing us, we made a mistake and we ask for forgiveness. Nor should we make it so big, we must recognize it as far as we can. We will take charge if it was our responsibility, "said Suárez about the now famous Uruguayan players drinking mate together without masks or keeping a safe distance.
"The contagion did not come from the photo, that is clear. We were unlucky to have someone infected from Colombia. Matías Viña's positive was a very hard blow for the entire squad", said Suárez, who did play 70 minutes in the win in Barranquilla, a few hours before his contagion was known.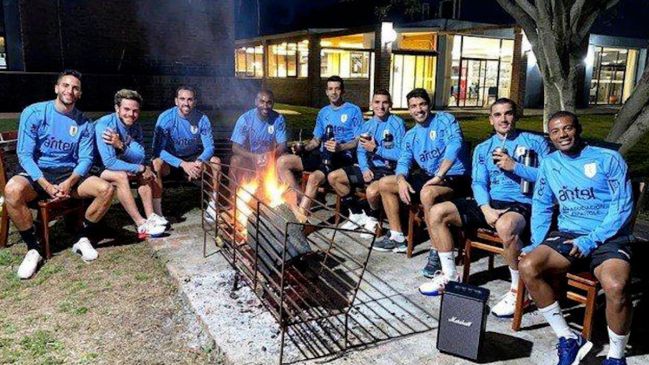 Regarding the game itself, Luis Suárez highlighted the importance of to win with that forcefulness in Colombian territory, something that nobody had achieved before: "The match against Colombia may be among one of the greatest glories of the National Team with wins away. It has more value because of how we came from the defeat against Ecuador. "
The forward, who for this reason missed the duel against his former team, Barcelona, ​​tried to raise awareness about his case: "We lower our guard a bit but we must be realistic: it is inevitable. May this serve for all young people and for all people that no one is immune that we have to take care of ourselves beyond having you check up every day. "
"As a father, I am having a really bad time. I have to not be able to see my family after being concentrated for many days. I am locked in an apartment. My children did not know that I had come and they visited me from a window 50 meters away. It becomes very difficult, "acknowledged the '9' about his personal situation after falling infected with Covid-19.
Finally, the striker wanted to compare the environment of the Uruguayan team with that of Atlético, something that would explain his rapid adaptation with those of Cholo Simeone: "The Atlético Madrid dressing room has many similarities to that of the national team. I am enjoying a coach who is highly valued worldwide."