He Leganes has reported late in the afternoon that Ruben Perez, one of his three captains (31 years old), was positive for COVID-19 January 8. The soccer player is in good condition and his case has not progressed seriously. After twelve days in preventive isolation, the club has now decided to make this second case of coronavirus official in Leganés so far this season. The first was that of Juan Muñoz.
Precisely his own Ruben Perez He spoke in AS of the respect that the positive gave him of his partner, friend and Sevillian like him. "It impacts you … I have breakfast and eat with Juan at the same table. I interact a lot with him. On a personal level it was… not a stick… but saying… 'Damn! Two hours ago I was with him and maybe I can also give positive '. Something scary does give … ", The Astigitanian then commented, who already applauded LaLiga's measures, but warned that the danger was inherent to the minimum social life of any person. "You can get infected doing the shopping. It's complicated," he said.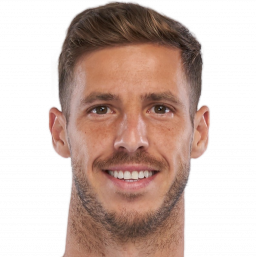 Low to Las Palmas
His positive occurred just the last Friday in which the Leganes He was able to train despite the heavy snowfall that fell in Madrid. That day Rubén was not in the preparatory session for the duel against him. Almeria which was finally postponed due to inclement weather. Had it been disputed, the center half would have been a safe low. Thus, Rubén Pérez will presumably only miss the duel that was already played against Sevilla in the Copa del Rey last Saturday and will be safe against The palms on Sunday, as reported by the club in its official statement.
"Rubén Pérez will be out for the next CD Leganés game against UD Las Palmas and will return to training as soon as the results in the relevant tests allow his reincorporation to the dynamics of the first team," the text reads. In it, the club affirms that Rubén Pérez has passed the ordinary quarantine period (ten days), but reports that he has not yet been able to join work.
Remember that the standard of The league allows the return to training after 10 days if the case is asymptomatic and the PCR gives a negative result. If the patient has symptoms, it will take 14 days and a negative PCR. With the deadlines in hand in the case of Rubén Pérez, his absence still in training could be due to the fact that the CRP is still positive or that his case presented symptoms and, therefore, he must wait two more days to be able to do the corresponding test.