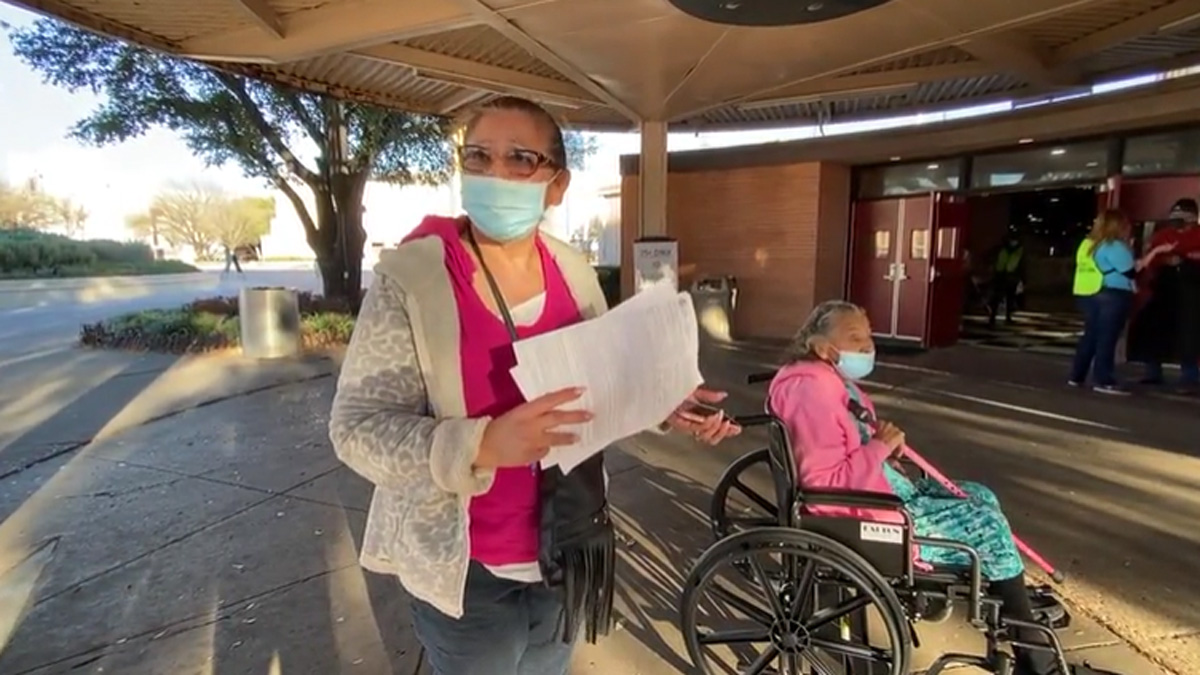 TEXAS – Two large hospital centers in Dallas join the effort to vaccinate residents.
This work is an important collaboration because the shipments the county receives are still limited, according to officials.
However, the county will receive three thousand more vaccines, but officials explain that thanks to that delivery they will be able to continue receiving people until Friday and possibly Saturday.
On Wednesday, even a minor change was made since they accepted patients without scheduling appointments and also those over 75 who could not attend on Monday when, according to officials, the appointment link was improperly shared and another sector of the population was invited.
"We have been working on how to correct that error because our emphasis has always been people over 74 this week," explains Jheison Romain, advisor to the Dallas County Judge.
On Wednesday night, the Dallas County Department of Public Health announced that Parkland and UT Southwestern Hospitals are joining the mass vaccination operation so that certain appointments could be scheduled through those medical centers.
County officials remind the community that the best way to register to receive the vaccine is through the website as they are still working on creating a phone number.
County officials confirmed that walk-ins will be accepted on Thursday, January 14, starting at 8 a.m. m, as they did today at Fair Park.
TO FIND LINKS TO NORTHERN TEXAS COUNTIES, VACCINATION CENTERS, OR TO REGISTER TO RECEIVE THE COVID-19 VACCINE, YOU CAN CLICK HERE.