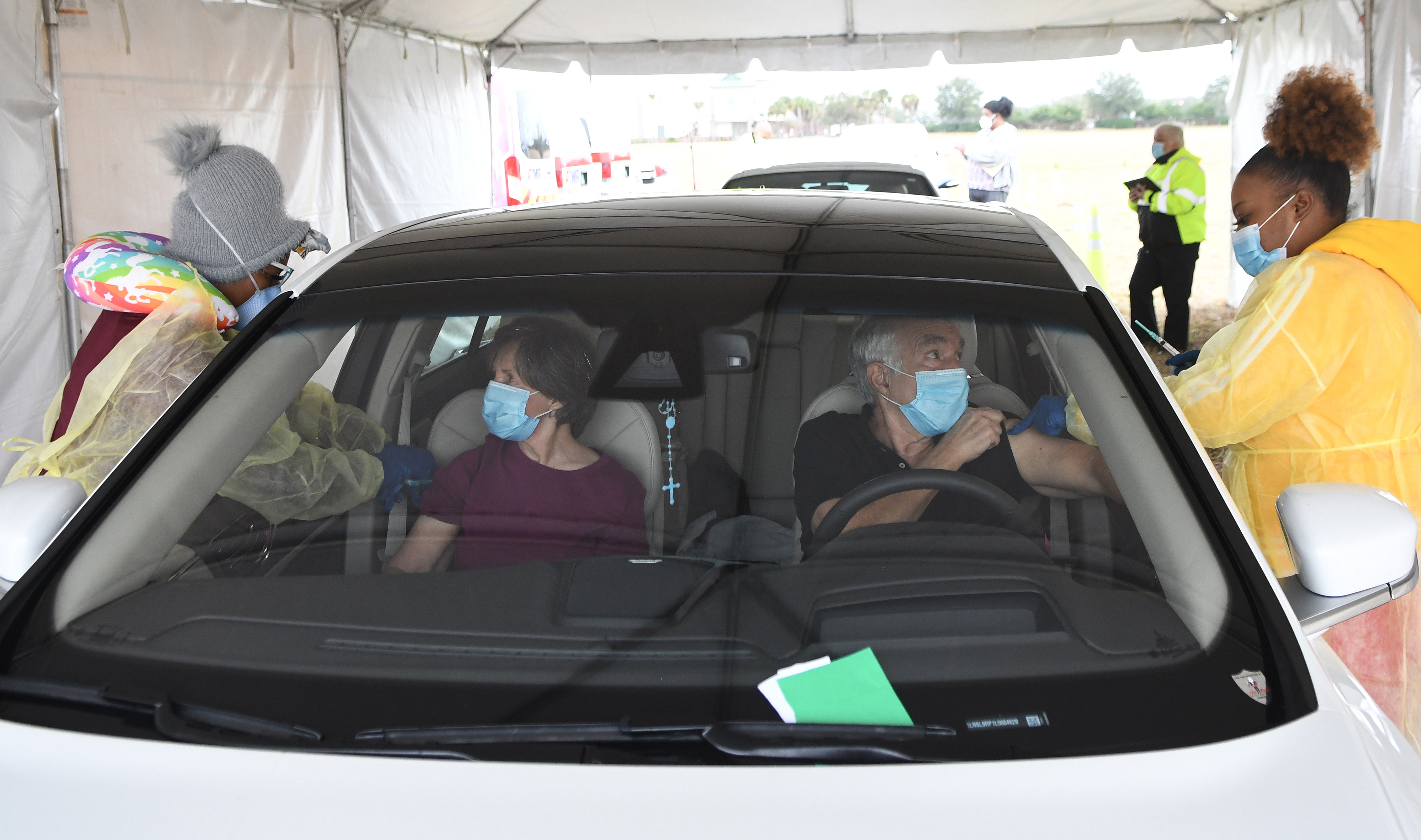 Coronavirus cases in Florida reached 1,531,192 Thursday after reporting 13,720 new positives and 217 additional deaths of residents in the state, the Department of Health reported.
In total, the results of 183,962 tests were reported with a positivity rate of 8.63 percent, the first time that it was below 10% in the last two weeks.
In the last seven days, 101,210 new cases have been reported: 13,720 on Thursday, 13,990 on Wednesday, 14,896 on Tuesday, 11,576 on Monday, 12,313 on Sunday, 15,455 on Saturday, and 19,530 on Friday. The average number of positives to COVID-19 in the last week is 14,458 per day.
Miami-Dade has so far had 336,749 positives and Broward 155,066. The two counties have the highest number of infected people in the state, where 23,613 residents have already died from COVID-19. Another 368 nonresident people in the state have died in Florida, for a grand total of 23,981.
In Miami-Dade, 4,500 people have died from COVID-19 and 1,945 in Broward.
In addition, Palm Beach County has had 94,872 positive cases, while Monroe accumulates 4,819. A total of 67,036 people have been hospitalized since the start of the pandemic.
In the center of the state, Orange County has 90,601 cases and Hillsborough has 89,989 confirmed COVID-19 cases. In the Southwest, Lee County has 46,981 positives and Collier County 25,220.
Stay on top of everything related to the weather with our First and Precise 51 Doppler Radar, by downloading the Telemundo 51 application for iOS or Android.
On the vaccination process in Florida, this Sunday it was reported that the number of people vaccinated against the coronavirus in the state amounted to 519,917 people, of which 38,409 have already received the two doses.