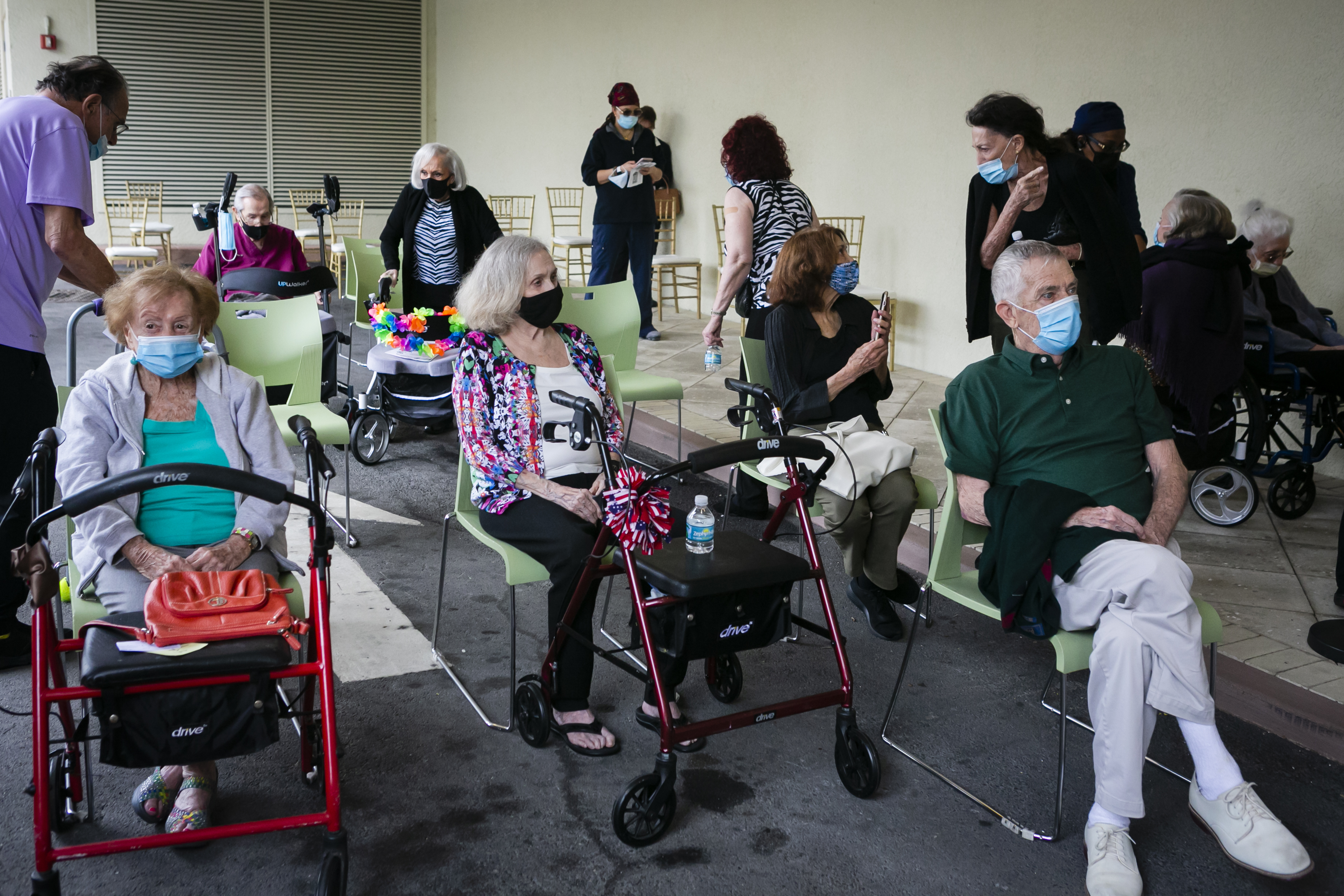 Coronavirus cases in Florida reached 1,849,744 on Wednesday after 5,117 new positives and 163 additional deaths of residents in the state were reported, the Health Department reported.
In total, the results of 93,578 tests were reported with a positivity rate of 6.40%, which has remained below 10% for 20 consecutive days.
In the last seven days, 42,939 new cases have been reported: 5,117 on Thursday, 7,342 on Wednesday, 6,297 on Tuesday, 3,615 on Monday, 5,436 on Sunday, 7,515 on Saturday, and 7,617 on Friday. The average number of positives to COVID-19 for the last week is 6,134 per day.
Miami-Dade has so far had 398,043 positives and Broward 187,432. The two counties have the highest number of infected people in the state, where 29,474 residents have already died from COVID-19. Another 516 nonresidents of the state have died in Florida, for a grand total of 29,990.
According to doctors, there are COVID-19 patients who have experienced hair loss, tooth loss, and even facial paralysis. To see more from Telemundo, visit https://www.nbc.com/networks/telemundo
In Miami-Dade, 5,242 people have died from COVID-19, 2,297 in Broward, 2,383 in Palm Beach and 44 in Monroe.
In addition, Palm Beach County has had 116,209 positive cases, while Monroe accumulates 5,633. In the state, a total of 77,124 people have been hospitalized since the start of the pandemic.
In the central state, Orange County has 110,824 cases and Hillsborough has 107,806 confirmed cases of COVID-19. In the Southwest, Lee County has 56,126 positives and Collier County 29,460.
As of Thursday, 2,551,882 people have been vaccinated in the state, of which 1,232,083 have already completed the two doses, according to the Florida Department of Health.