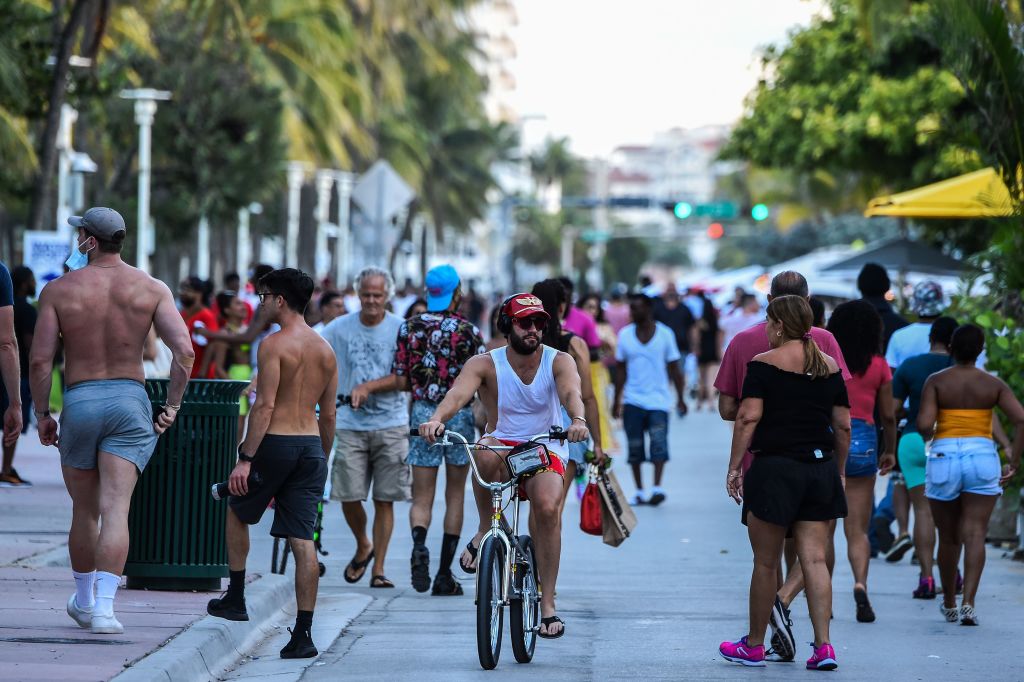 Coronavirus cases in Florida reached 1,863,707 this Saturday after reporting 7,280 new positives and 121 additional deaths to pass the barrier of 400,000 cases in Miami Dade County alone since the pandemic began, the Department of Health reported.
In the last seven days, 41,770 new cases have been reported: 7,280 on Saturday, 6,683 on Friday, 5,117 on Thursday, 7,342 on Wednesday, 6,297 on Tuesday, 3,615 on Monday, and 5,436 on Sunday. The average number of positives to COVID-19 for the last week is 5,967 per day.
Miami-Dade exceeds 401 thousand positive cases in the county and Broward 189,125. The two counties have the highest number of infected people in the state, where 29,813 residents have already died from COVID-19. Another 526 non-state residents have died in Florida, for a grand total of 30,339.
In Miami-Dade, 5,280 people have died from COVID-19, 2,324 in Broward, 2,394 in Palm Beach and 44 in Monroe.
Also, Palm Beach County has had 117,231 positive cases, while Monroe has 5,675. In the state, a total of 77,654 people have been hospitalized since the start of the pandemic.
The Jackson Health System asked to expand the age range of those who vaccinate to those over 55
Some 2,668,101 people have been vaccinated in Florida, and at least 1,353,925 of these people have already received the required two doses of vaccines. Miami-Dade has vaccinated 263,540 people, while 226,090 have been vaccinated in Broward and about 10,648 in Monroe have received the vaccine, according to figures released by the state.
Florida reported its first confirmed case of the P.1 variant that was detected for the first time in Brazil, according to a report from the Centers for Disease Control and Prevention (CDC, for its acronym in English).
The state has verified 433 cases of variant B.1.1.7 that emerged in the UK. Florida has the highest number for any state in the country, according to the CDC.