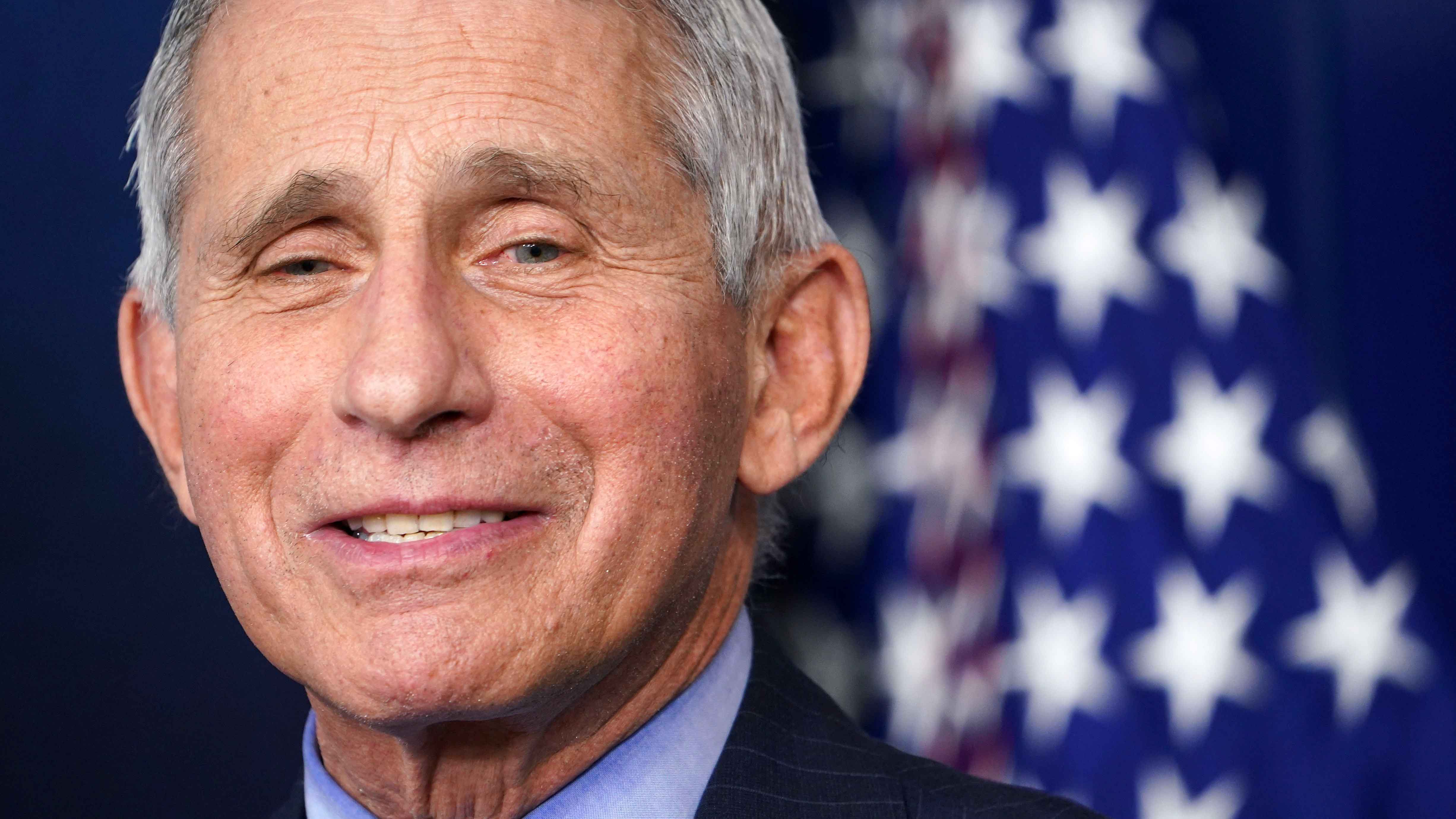 TEL AVIV, Israel – Dr. Anthony Fauci won the $ 1 million Dan David Award for "championing science" and advocating for vaccines now being administered around the world to combat the coronavirus pandemic.
The Israel-based Dan David Foundation on Monday named President Joe Biden's top medical adviser as the winner of one of three awards it awards each year.
In its statement, the private foundation praised the doctor's trajectory but did not mention former President Donald Trump, who frequently contradicted Fauci's scientific approach to the pandemic.
"As the COVID-19 pandemic unfolded, (Fauci) took advantage of his considerable communication skills to address the fear- and anxiety-ridden population and worked tirelessly to inform the American population elsewhere about the measures of essential public health to contain the spread of the pandemic, "said the foundation's awards committee, praising Fauci for" speaking the truth in the face of power in a highly charged political environment. "
Fauci, 80, has served seven presidents and has been director of the US National Institute of Allergy and Infectious Diseases since 1984.
In recent interviews, Fauci acknowledged that it was sometimes difficult to work for Trump, who repeatedly downplayed the severity of the pandemic.
Here the details of what the White House epidemiologist explained on the subject.
The Dan David Award, established in 2000, awards $ 1 million in prizes in three categories each year for contributions that address the past, present, and future.
Fauci won the award for achievement in the "present" in the field of public health.
Professors Alison Bashford, Katharine Park and Keith Wailoo, who work in the field of health history and medicine, won in the "Past" category. Pioneers of cancer immunotherapy, Prof. Zelig Eshhar, Drs. Carl June, and Steven Rosenberg, won in the "Future" category.
Other award winners include former US Vice President Al Gore, former British Prime Minister Tony Blair, cellist Yo-Yo Ma, novelist Margaret Atwood, Wikipedia co-founder Jimmy Wales, and filmmakers Joel and Ethan Coen.