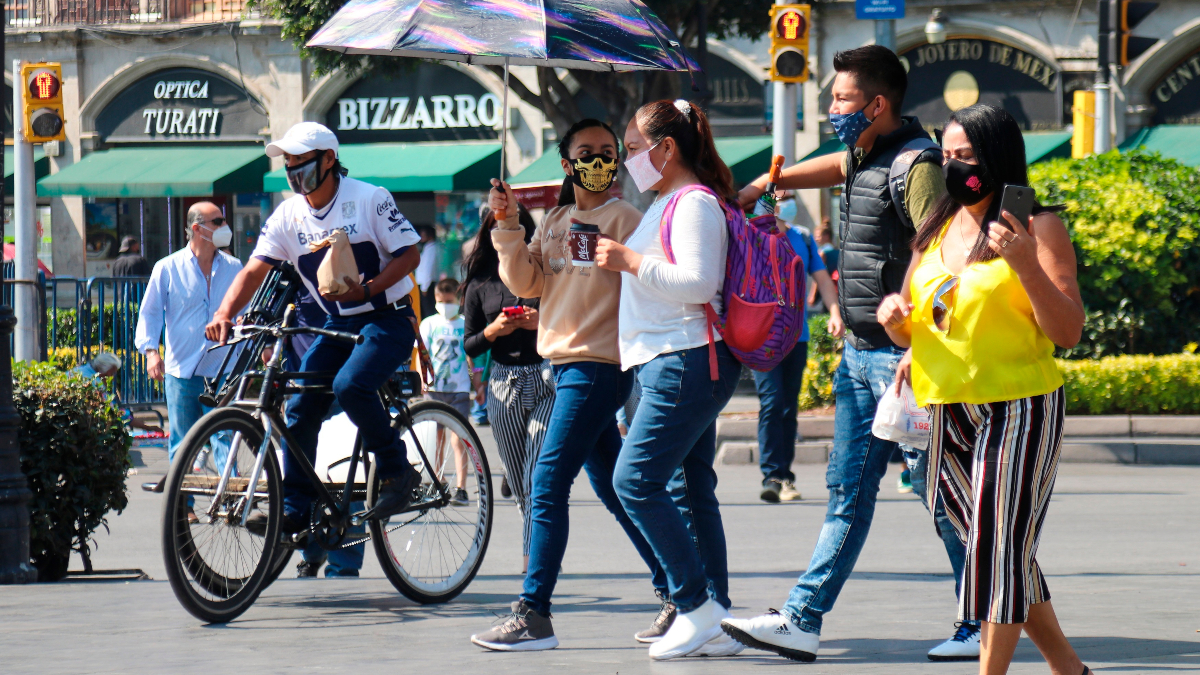 MEXICO – Mexico was consolidated as the worst country to be in during the pandemic, according to the "Covid Resilience Ranking" of 53 nations from various regions of the world prepared by Bloomberg on Tuesday.
"Mexico remains in the 53rd place, the last of the ranked economies, while deaths reach record highs. President Andrés Manuel López Obrador said he has contracted COVID-19," said the report, which was published for the first time in November.
Mexico, which just surpassed 150,000 deaths and 1.77 million confirmed cases of the coronavirus, scored 30.8 out of 100 on the resilience index, 7 points below the closest country, South Africa.
Among the red flags noted by Bloomberg is a fatality rate of 7.5%, the highest of the 53 countries studied.
They also highlight the 1,156 deaths per million inhabitants and a positivity rate of 41.1%, which implies that the authorities do not detect a significant number of infections.
In addition, despite the fact that Mexico has guaranteed access to COVID-19 vaccines higher in number of doses than those necessary to immunize its population, it has only applied 0.43 doses per 100 inhabitants, the agency said.
Manufacturers plan to start producing them out of cardboard to meet demand.
The report compared López Obrador to Donald Trump and Brazilian President Jair Bolsonaro, who also had COVID-19, for "minimizing the threat of the coronavirus."
"This cavalier approach to leadership, coupled with a lack of social safety nets and strong public health systems, has made the crisis worse," Cynthia Arnson, director of the Wilson Center's Latin America program, noted in the report.
Mexico is in last place since the report was first published last November, although other nations changed positions due to vaccination campaigns.
At the time, López Obrador criticized Bloomberg in one of his morning press conferences.
"I think it is a mistake and in one of those there will even be a clarification because I did see the note and it seemed an excess, with the purpose of affecting Mexico," the president reproached on November 26.
But in the last report, Mexico remained in last place and the criticism persisted with the contagion of the ruler himself.
Neither the red light nor the increase in infections in the pandemic stop their clamor.
Opposition politicians pointed to the index to demand that the government change its strategy for managing the pandemic.
"This is the result of terrible decisions: Mexico is the worst place to be in a pandemic. Our country has the highest mortality rate of the 53 countries evaluated," said Kenia López, president of the Senate Human Rights Commission.