The coronavirus has imposed a new normal. Although many still resist, some of the customs that seemed transitory during the spring of 2020 are not only still in force. It is still early to predict when or if they will ever be overcome. One of these habits is wearing face shields. As long as its use continues to be mandatory in many areas of daily life, knowing in where to buy the cheapest masks in Spain It is something that will never hurt.
From the executive chaired by Pedro Sánchez they have wanted to reduce a little the burden that the acquisition of these products entails for the population. For this reason some specific measures have been taken. An example of this is the VAT tax reduction from 21 to 4%.
Likewise, the Ministry of Health, through the Interministerial Commission for Drug Prices, has imposed a cap on the cost of sanitary masks in the retail market. Thus, 72 euro cents represent the maximum amount that anyone will have to pay for a mask.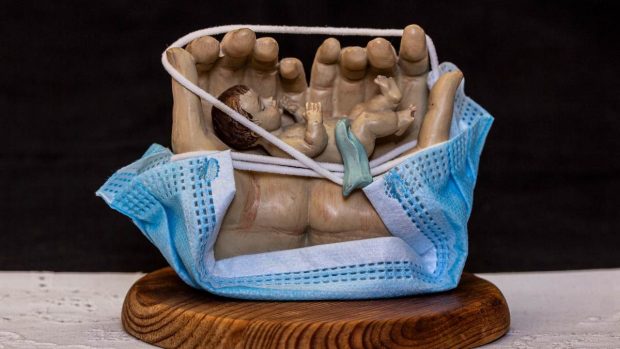 Made in China: the cheapest masks in Spain
At the start of the pandemic, high demand and low supply sent prices rapidly into the stratosphere. As production increased and importation was encouraged and facilitated, costs began to decline. But with the first announcements regarding the real possibility of having effective vaccines against the virus in the medium term, the bidding race within this segment has just begun.
The cheapest options available in Spain are Chinese-made products. They are available in three of the most important supermarket chains in the Iberian nation. For a value of 20 cents, they can be purchased both at the French company Alcampo and at Mercadona branches. The former offer a pack of five units of the Inca brand. While the Valencian company sells a box of 10, produced by Diasia Biomedical Technology.
The most economical
For 0.19 euro cents, the cheapest masks are available at the Carrefour chain. These Gallic supermarkets with a presence in Spain sell a box of 50 face masks for 9.90 Euros. They are manufactured by Injoo Technology. Company that before the worldwide expansion of Sars-Cov 2 was dedicated to the production of gadgets such as Smartphone and Tablet.
Good use of masks
The effectiveness of masks to prevent Covid-19 depends on their proper use. It should cover from the nose to the chin of the wearer. Disposable models 'expire' after four hours, dramatically losing their effectiveness. While reusable ones are compromised if they get wet.
Other measures, such as frequent hand washing or avoiding crowded closed places are also necessary. Prevention is everyone's job.