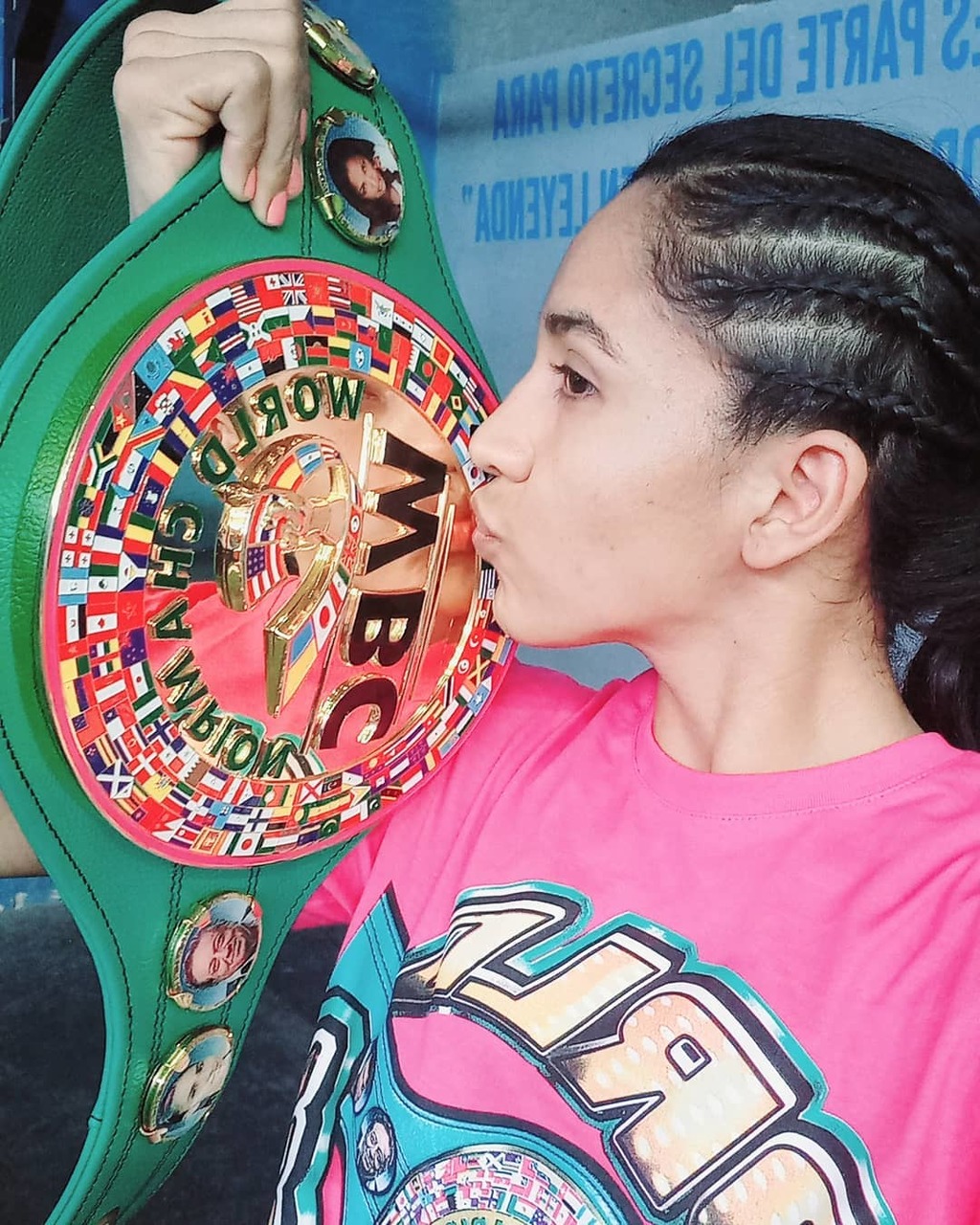 With the belt of the World Boxing Council (WBC) in her hands, the Lagunera boxer Yulihan "La Cobrita" Luna, was supported by the body in command of Mauricio Sulaimán, as the legitimate champion in the Gallos division.
And it is that the boxer of Gómez Palacio, was exonerated of any illegal charge, after the scandalous tantrum made by her victim, the capital Mariana "La Barby" Juárez, that both the bandage and the gloves had been altered minutes before the contest that they staged in Cancun on October 31.
It was thus that Sulaimán Saldívar, virtually delivered the green and gold belt to Luna, who has already returned to the gym, enlisting her first defense of the women's title at 118 pounds (53 kilos and 524 grams), which would be optional.
Aware of the responsibilities that he now has as a representative of the WBC, Yulihan was clear that now he must try even harder, knowing that many rivals will come to want to take this belt.
Regarding a rematch with Mariana, the new monarch expressed that she has no problem giving her a rematch; However, she was clear to say that she will decide that with her team, despite the fact that there was a clause in the contract that specified revenge.
But first, "Barby" must heal from the double fracture she suffered in her nasal septum from the duel against the Lagunera, who from the first episode, through an effective and lucidor uper, hurt Juárez, who suffered the pain during the rest of the 9 episodes.
Before the national and international press, Mauricio Sulaimán described it as pride to have a fighter like Yulihan among the Council's champions and praised the fighter's capacity for work.
But Yulihan spoke about her future plans: "The most difficult thing comes for me, to stay as champion, to show why I won the championship. Stronger preparations are coming. I don't like to choose rivals, if they give me the name, I'm willing to fight with whatever it is and to give revenge to Mariana ".
Classifications
Bantamweight Ranking
No. Boxer Country
C Yulihan Luna Mexico
1st Jackie Nava Mexico
2nd Maria Cecilia Román Argentina
3rd Vanesa Taborda Argentina
4th Zulina Muñoz Mexico
5th Mariana Juárez Mexico
6th Eva Voraberger Austria
7th Romina Bermúdez Argentina
8th Jessica González Mexico
9th Rosalinda Rodríguez United States
10th Helen Joseph United States
👍 I like it 😍 I love it 🤣 funny 😮 surprised 😡 angry 😢 sad