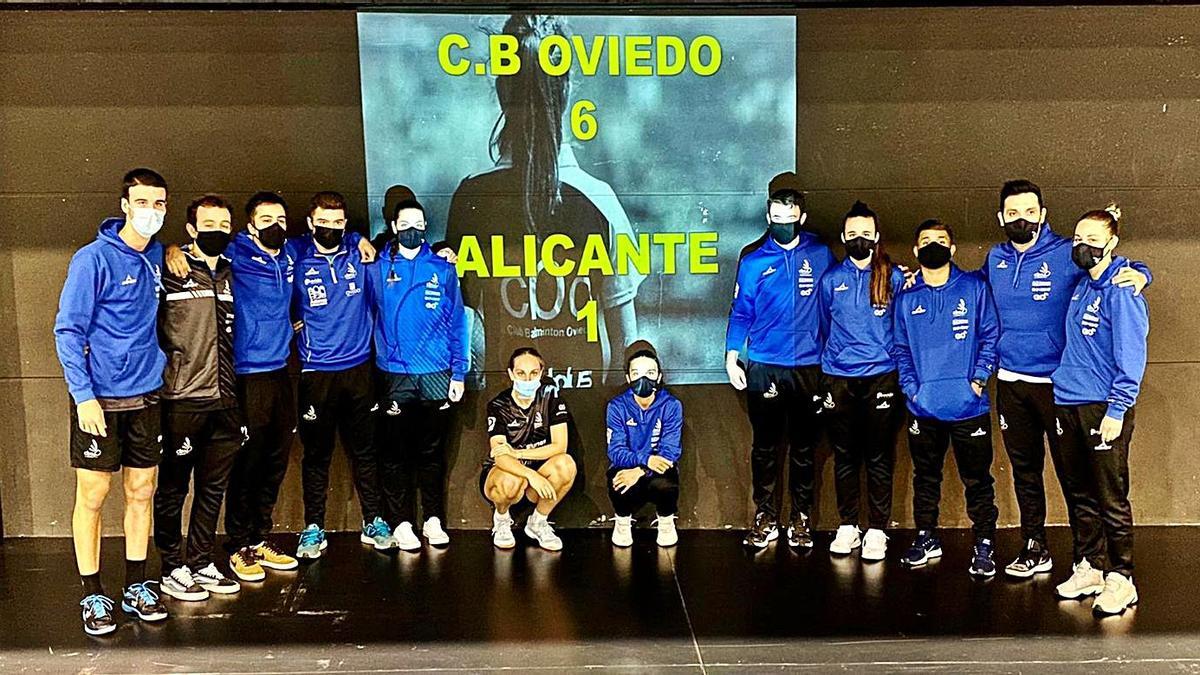 The components of Oviedo Badminton, after the match against CB Alicante. | OB
Oviedo Badminton continues with a firm step in the Top8 League. Yesterday, on the fifth matchday, he beat Badminton Alicante at the Corredoria Arena by a clear 6-1. In the mixed doubles, Iván Villanueva and Claudia Leal beat José Luis Martín and Ana Ramírez by 21-13 and 21-12. In the women's doubles, Claudia Leal and Lorena Uslé beat Elena Sánchez-Marcos and Ana Caballero 21-16 and 21-16. In the men's doubles, Alberto Zapico and Javier Suárez played a very close match against José Luis Martín Alberto Perals, with partials of 19 -21, 21-18 and 21-19. In individual matches, Uriel Canjura got Oviedo's fourth point, beating Miguel Esteve by 21-12 and 21-14.
Laura Solís was defeated by Ana Caballero by 21-15, 16-21 and 22-24. Kristina Dzhanhobekova comfortably beat Ana Ramírez by 21-14 and 21-19, while Álvaro Leal added the last point at stake for Oviedo. The Oviedo club player did it against Alberto Perals, 21-18 and 21-15, leaving the final score of the match in a clear 6-1 for the Oviedo, who will return to the competition on December 19.