If Firefox 83 was launched a few days ago, almost immediately afterwards it arrived Chrome 87Although we do not pay attention to the Google browser in a different way because that is how their launches are, different. And is that each version of Chrome receives several updates and not all of them are maintenance, but they usually include news, deployed in sections as the company considers.
That seems to be the case with Chrome 87, whose news will come little by little, according to what was published on the official Chrome blog. However, the Chrome 87 update should have already reached the vast majority of browser users, including the performance improvements that this version promises, which affect startup, page loading and autonomy on laptops.
What's new in Chrome 87
From what Google explains, Chrome 87 brings «highest yield increase in years«, With a first deployment in which the following changes are counted, as described in the official announcement:
Chrome now prioritizes active tabs over anything open, reducing CPU usage by up to 5x and extending battery life up to 1.25 hours (based on our internal testing). Chrome now starts up 25 percent faster, loads pages up to 7 percent faster, and does all of this using less power and RAM than before. Chrome on Android now loads pages almost instantly when browsing back and forth, making these common tasks super-fast.
These improvements, however, are not exclusive to Chrome: they were implemented in Chromium and, therefore, all derivatives of it will benefit from them, read Microsoft Edge, Opera, Vivaldi, Brave, etc.
Another novelty of Chrome 87 that should also be enjoying and all its users are the «chrome actions«, A new function integrated into the address bar that speeds up access to certain Chrome actions, forgive the redundancy. For example, to clear the history, open a tab in incognito mode and a few more. With writing what you are looking for, skip the option.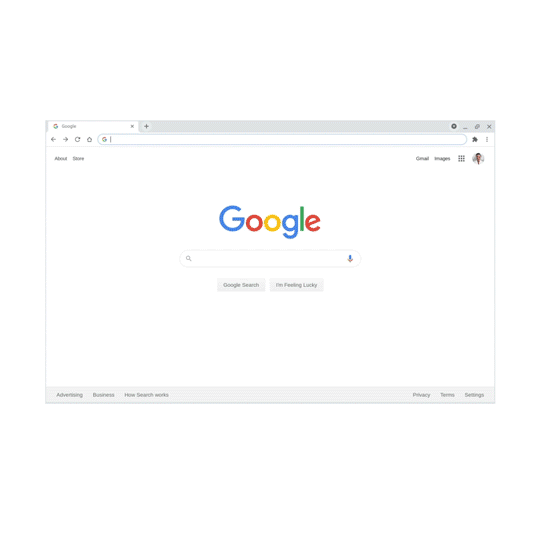 The actions available for the moment are listed on this page, but only the orders in English are collected and if you use Chrome in Spanish, you have to translate them and it is not easy to hit the mark in all cases. After a few attempts, we leave you the list below with which you can:
Clear browsing data by typing "clear history."
Manage payment methods typing "edit credit card."
Open an incognito window typing 'open incognito'.
Manage passwords typing "edit passwords".
Update Chrome typing "update chrome".
Translate page typing "translate page."
As you can see, some of the commands are very obvious, and allow changes, for example "manage" by "edit"; Y make sure you put accents where it corresponds, because otherwise it does not recognize the order that it is. In summary, a little help for those who use any of these functions a lot, but little else; Most users will do everything faster by accessing the application preferences.
Finally, Chrome 87 implements a couple of functions that sound interesting at the productivity level, but are not yet available to the majority of users: a function of exclusive search for tabs that it is not clear what it comes from, because in the address bar you can already search among the open tabs; but this new one includes its own button next to the ones in the window.
And a luck of cards that will be added to the new tab page with search results that you want to save. Something similar to Microsoft Edge collections, but based on Google searches. But like the above, they will not reach all browser users, first to PC, until the next few weeks. Chrome 87 is, in fact, the latest version to be released in 2020.