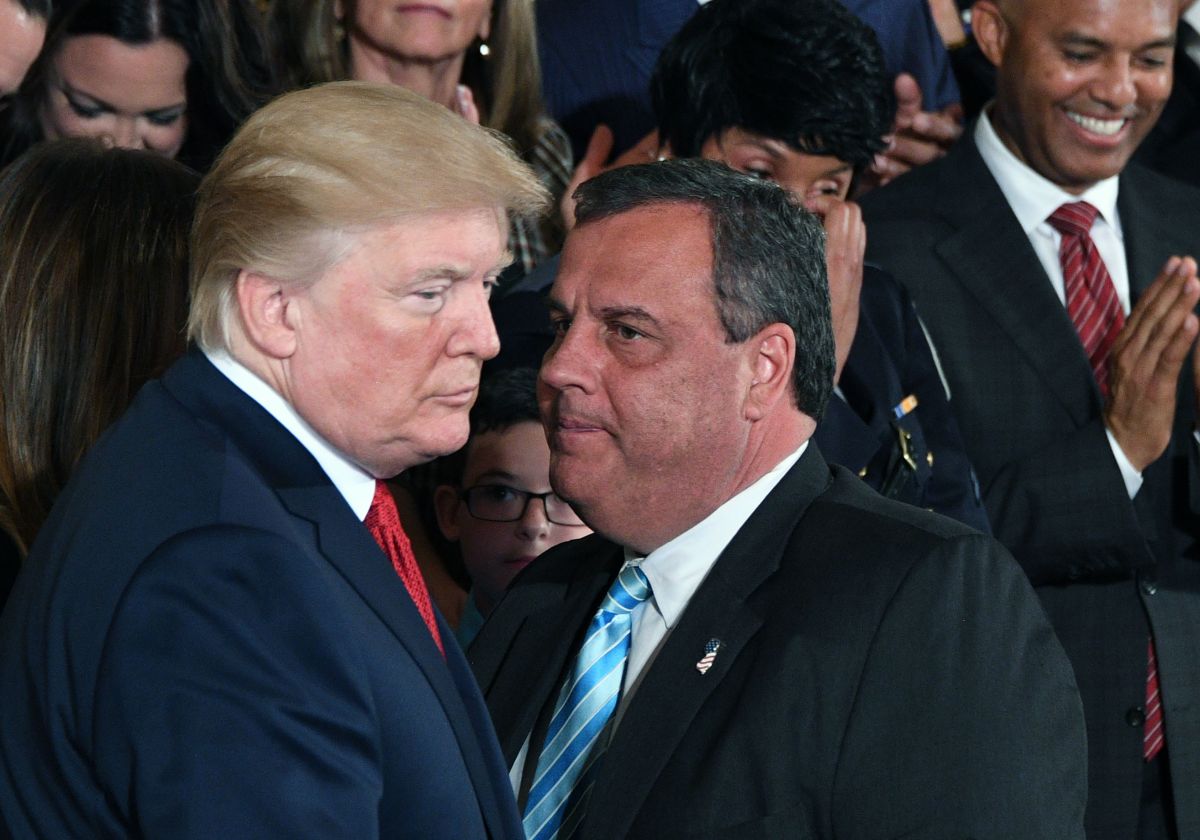 Chris Christie with Donald Trump.
Photo: JIM WATSON / . / .
A longtime ally of President Donald Trump joined other Republicans in urging President Donald Trump to acknowledge his defeat in the presidential election.
Chris Christie, the former Republican Governor of New Jersey, asked Trump to grant the election to Democrat Joe Biden during an intervention on an ABC program.
"Yes," Christie said when asked if the president should accept his defeat. "The conduct of the president's legal team is frankly a national disgrace".
Christie attacked attorneys led by Rudy giuliani for the lawsuits they have filed about alleged electoral fraud in some states.
"If you have evidence of fraud you should present it," Christie said of attorney Sidney Powell, who accused Georgia Gov. Brian Kemp of receiving bribes from the Venezuelan government to use a technology that would alter the results of the elections.
For Christie it's about "scandalous conduct by any attorney".
"They allege fraud outside the courtroom, but when they enter the courtroom they are not alleging fraud and they are not arguing fraud," said the former New Jersey governor.
Christie said she remains loyal to the Republican Party despite missteps by Trump's legal team.
"I have supported the president, I voted for him twice, but elections have consequences," Christie said. "We cannot continue to act as if something happened that did not happen."