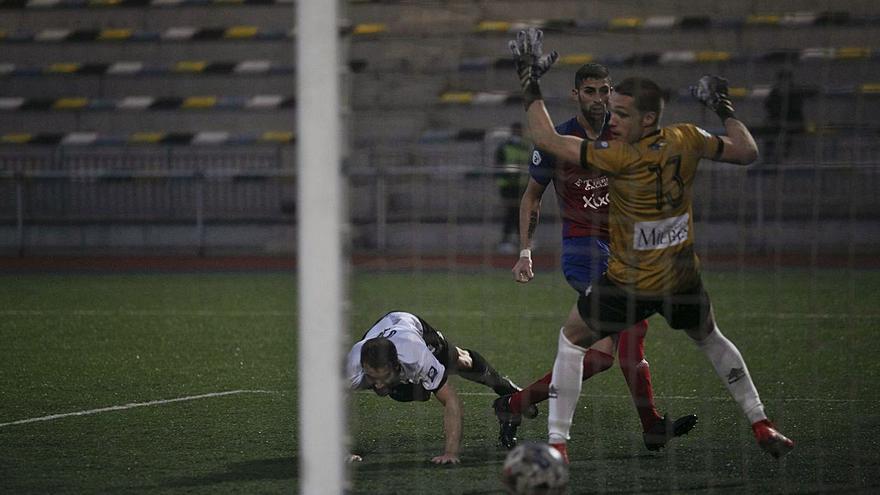 Pablo Busto prepared the visiting team with a 5-3-2, with Edu and Héctor in the lanes, especially covering the first one the tickets by band of the flow player Damián. Despite the fact that the Mierenses dominated the ball, the slowness in the game allowed a comfortable defense by Ceares, who hardly suffered during the first half. Still, Robert and Jandrín tried with two separate shots, which Kike solved without problems. Ceares also had theirs in Óscar's boots, who did not hit the goal in a couple of shots after two defensive errors by Chuchi's team, who from the band screamed asking for more speed in the circulation of the ball.
And when the first half was coming to an end, Medori picked up a ball on the right, and made a cross that Madeira finished off with precision and power to make it 1-0.
At halftime, Chuchi made two changes. The entrance of Caique and, especially, Cristian, gave another boost to the Mierenses. After several attempts, the flow ram would equalize the score also from the head. Jandrín, who had delayed his position to the side, would put the ball from the right so that the tip connected a hard header to make the equalizer in 60.
The Caudal continued to dominate and had several occasions. Damien swelled up to take corners, but the goal did not arrive. And Ceares had two to take the shock. First it was Óscar who failed a heads up with Javi Porrón. And in the last of the game, Madeira did not finish off a free pass that would have dispatched the match in overtime.