This 2020 the flu season takes a back seat to the threat of the coronavirus, but it adds worrying about whether you can get the flu and COVID-19 at the same time. The experts answer this question and, in turn, give some advice to protect yourself from both viral diseases, as well as good news: distancing and sanitary measures reduce the incidence of these two epidemics.
Can you get COVID-19 and get the flu?
The opinions of the researchers are divided. While some medical sources explain that if you have the flu you cannot be infected with COVID-19, since interferon is produced in the body and persists for about 3 weeks after recovery, other studies show the opposite.
In a recent case analysis, COVID-19 and influenza were observed in some patients. Another screening study reported a large number of co-infections, suggesting that the incidence of both viruses simultaneously is underestimated. The flu vaccine can have a positive effect on the course of coronavirus disease, some experts say, based on past evidence that this vaccine keeps the system immunized against any infection. It does not prevent coronavirus infection, but it can help make it milder.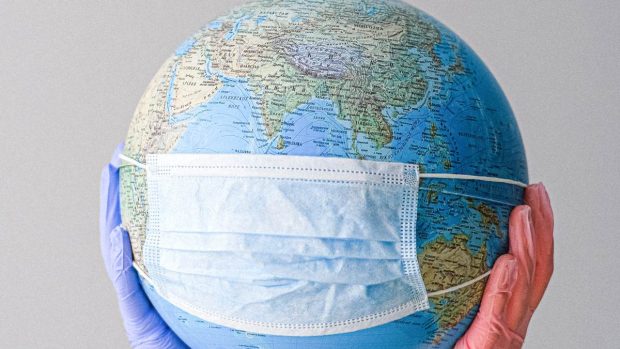 Differences between flu and COVID-19
The great current concern is be able to distinguish these two viral diseases that have very similar symptoms: fever, dry cough, shortness of breath, mainly. But the course of both is very different.
People infected with coronavirus can have serious and critical events, while in the flu severe symptoms are very rare. In COVID-19, the risk of death increases between 30 and 40% among adults.
As a comparison, the annual death toll from influenza is 1,500, while 55,360 people have died from SARS-CoV-2 so far, in Spain alone.
They study the relationship between influenza and COVID-19
A study published in the journal Medical Virology showed the results of an analysis of cases of COVID-19 patients co-infected with other respiratory pathogens. One of them was based on 257 patients, of which 242 (94.2%) were infected with other common viruses, such as influenza, adenovirus, rhinovirus and EBV, among others.
The highest rates of coinfections were those of patients between 15 and 44 years old and, in the cases of influenza and coronavirus, with mild to moderate severity. The findings show that Co-infection with COVID-19 and influenza is rare, although it is generally not diagnosed, and it is underrated.
Another study published in Emergency Infect Diseases shows that the 2019-2020 winter flu season in Hong Kong, which coincided with the onset of the coronavirus pandemic in neighboring mainland China, was markedly reduced.
Social distancing and other health measures have not only helped reduce the incidence of COVID-19, but have also reduced the number of influenza cases to a minimum.
Are you worried that you could have the flu and coronavirus at the same time? Leave your comments and opinions on these studies. Share this news with your contacts, by clicking on the buttons of your social networks.