Cambium Networks has announced the new Wi-Fi 6 access pointsoutdoor XV2-2T, capable of covering significantly larger areas than typical for campus area networks and public Wi-Fi hotspot applications. In fact, these devices offer a range of up to 1 km, significantly reducing the equipment and cost required to cover a given area. Additionally, working in conjunction with the provider's 60 GHz multi-gigabit cnWave solutions for Wi-Fi backhaul, network operators can cover large areas with blazing fast speeds.
Coverage of the new XV2-2T access points from Cambium Networks. Cambium Networks.
It is the latest addition to the manufacturer's portfolio of wireless fabric solutions, comprised of multi-gigabit fixed wireless distribution and backhaul, high-performance indoor and outdoor Wi-Fi access, and optimized switching for wireless networks, all centrally managed. through the cnMaestro system.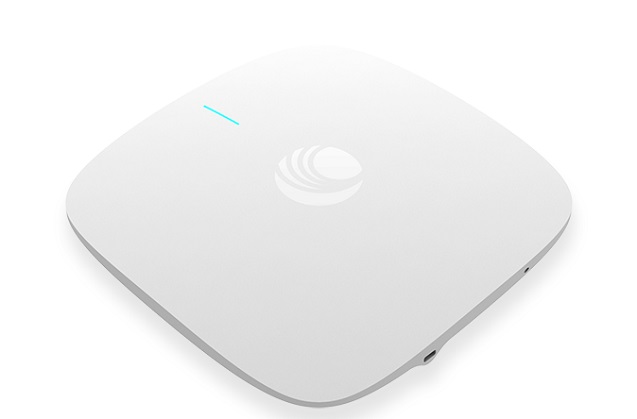 Cambium introduces new XV2-2T Wi-Fi 6 access points.
In field tests, the XV2-2T has been used during an event of Olympic Trials at the McKenzie Community Track, in Oregon, as part of a PMP 450 CBRS broadband network that supports hundreds of attendees, athletes and on-site personnel, as well as live video streaming of the event. Likewise, the new systems have also been tested in the Mary Hardin-Baylor University, expanding coverage throughout the campus in public spaces and dense event areas, with more reach and better performance than previous systems.
For Rad Sethuraman, Vice President of Product Management, Cambium Networks, the new equipment marks a new one in Cambium Networks history. "We pioneered high definition voice and video calls over distances of up to 245 km. Our 60 GHz cnWave Wi-Fi solutions are capable of> 10 Gbps speeds connecting buildings and sites on campus networks, and now, the new XV2-2T outdoor Wi-Fi 6 solution offers a usable range of up to 1 km and is capable of doing so with a significantly lower total cost of ownership compared to competitive solutions on the market. "
Features
•Unique antenna design: High-efficiency antennas offer an average of 7 dBi of gain in 360 degrees with maximum gain and minimum zero
•PoE output up to 30 watts for external IP / Ethernet devicessuch as an IP camera, 60 GHz node, or other Wi-Fi access point
•Longer guard and boost interval to improve signal integrity, especially in interference-prone networks
• Comprehensive design with wall or pole mount hardware that maximizes the deployment flexibility
•The options coverage include omnidirectional and 120 degree sector
As a test of the solution's capabilities, Cambium Networks conducted outdoor range tests of the XV2-2T and several competing solutions connected to a smartphone client. The omni-directional version of the access point provided more than twice the range compared to Ruckus and Meraki solutions that connect to a smartphone. At a distance of 1 km, the system was able to deliver over 40 Mbps of sustained downstream performance.
"The greater range of the XV2-2T means that a given area can be covered with far fewer access points," he says. Bruce Miller, Vice President of Business Marketing for Cambium Networks. "This translates into a significant reduction in equipment, backhaul, cabling, installation and maintenance costs. Added to this is a highly attractive price that dramatically reduces both the initial investment in the solution and the total cost of ownership over its useful life. ".