By Luke G Williams WBC
Since 2014, the WBC super flyweight title has been one of the most contested belts in world boxing. WBC President Mauricio Sulaimán spoke to Boxing Social about the amazing quartet of fighters who have made the 115-pound division one of the most attractive in boxing …
The fiery rivalry between Román González, Srisaket Sor Rungvisai, Juan Francisco Estrada and Carlos Cuadras has provided boxing fans with some of the most exciting fights of the last decade.
With Estrada and Gonzalez set to face off for the second time on March 13, and the winner mandated to take on Srisaket, this remarkable series of rivalries looks set to continue to provide fans with unmatched thrills.
It's no wonder that many have anointed these four fighters as the natural successors to the "Four Kings" of Sugar Ray Leonard, Roberto Duran, Tommy Hearns and Marvin Hagler, whose exploits lit up the boxing landscape of the 1980s.
Of the nine fights so far between González, Srisaket, Estrada and Cuadras, seven have contested the WBC super flyweight title.
As expected, the WBC president, Mauricio Sulaiman, is a staunch admirer and defender of all four fighters.
"We have seen a variety of excellent combinations between these boxers," Sulaiman told Boxing Social via phone from Mexico earlier this week. Cuadras beat Rungvisai to take the title several years ago. 'Chocolatito' took the title away from Cuadras. Rungvisai then beat 'Chocolatito' and knocked him out in the rematch.

"Estrada and Cuadras fought in a final tie, 12 dramatic and sensational rounds. Rungvisai won and then lost to Estrada. Estrada beat Cuadras again last year. Now 'Chocolatito' returns and wins a title [AMB] and we are preparing for a long awaited rematch after eight years between him and Estrada with the winner to fight Rungvisai. It's very exciting to see all these promotions and fights. "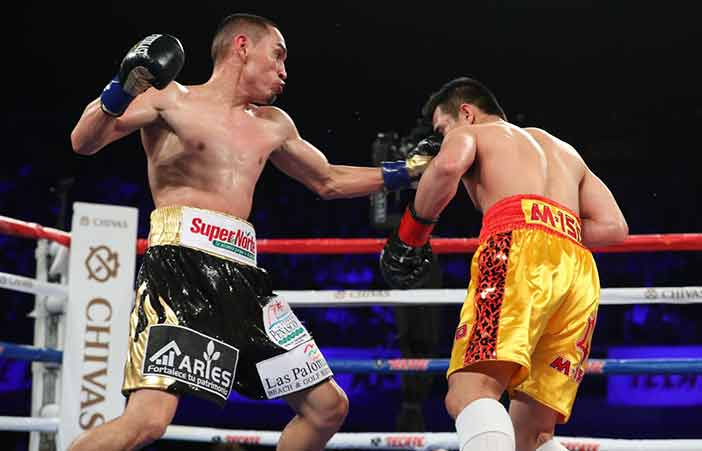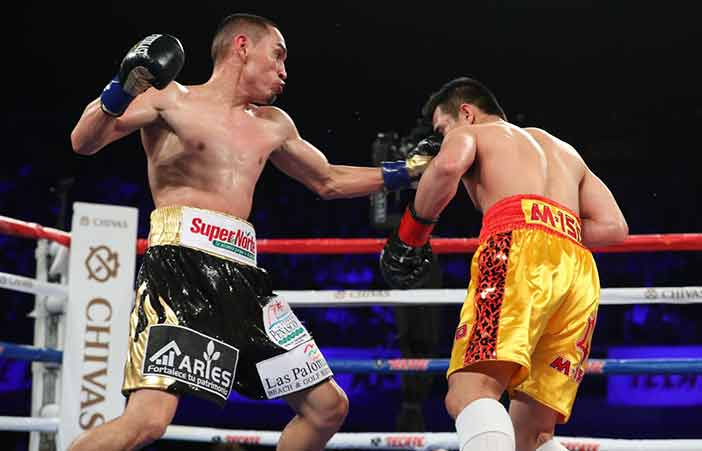 Sulaiman believes that the excitement these four boxers have brought to the small weight classes is unmatched.
"They have fought each other a good number of times," he said. "The fans love to see the continuity. A fight that stands alone is good, but when you have a concept and a series of fighters who combine with each other to fight many times, it is tremendous. It is those combinations that create greatness.

"Besides the four 'super kings' [de la década de 1980]We could also compare this era with the days of Humberto 'Chiquita' González and Michael Carbajal, [quienes pelearon tres veces entre sí por los títulos de peso minimosca del WBC y la FIB en la década de 1990], but the difference here is that we have had more elements, more champions, more combinations of fighters ".
Sulaiman has proudly watched as the World Boxing Council's famous green and gold belt has been the prize for some truly epic battles in the 115-pound division.
Sulaiman credits promoter Tom Loeffler in particular for helping significantly raise the profile of the 115-pound division, through his three "Superfly" promotions, which took place in California in 2017 and 2018 and were televised on HBO.

"Tom Loeffler had a vision and he really promoted it, just like the old days. Bob Arum and Don King were always great at promoting not only fights, but also events, happenings, and concepts. They gave fans things to get excited about.

"Tom came up with the idea for 'Superfly,' they put it on HBO and got the best supermocas in the world to get in the ring. We saw something similar in the era of the super kings, the "Four Kings". You could also add Wilfred Benitez to that same group. [Benítez peleó con Leonard, Duran y Hearns, pero no con Hagler].

"The lightweight division right now has the potential to do the same kinds of things. But it's up to the promoters to make it happen. They need to understand the need to give the fans the fights they want between the fighters that are out there to bring as much attention to boxing as possible. "

Sulaiman gave Boxing Social his take on each of the four champions who have held the WBC super flyweight title in recent years, starting with four-weight world champion from Nicaragua, "Chocolatito" González.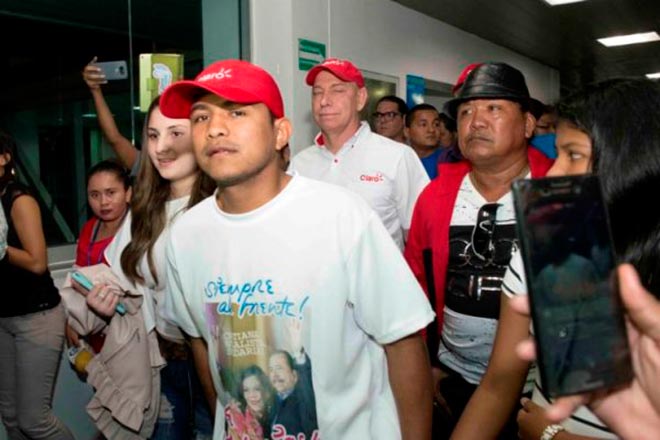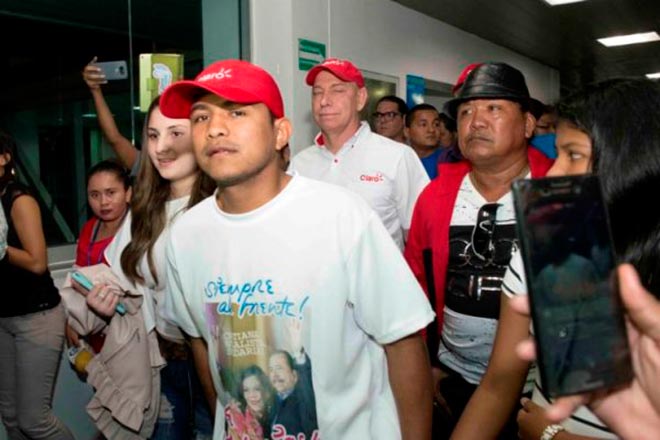 "'Chocolatito' is a unique, humble man and a national hero in Nicaragua," he said. "He has been in so many great fights in the ring, but he has also been a strong leader in his community. Lead by example. He leads a very humble life, he is always helping his community.

"In the ring, he's willing to fight whoever they put in front of him. He has never dodged any fights. And to come back from adversity, as you have done, it takes a lot of courage! That is what defines a great champion.

"He lost and then he was dramatically knocked out and that could have been the end of his career. Instead, he regrouped, went back to basics, and now he's a world champion again and he's right around the corner from one of the best fights of the year against Estrada. It is one of a kind, without a doubt. "
González's first encounter with Estrada was for the WBA light flyweight title in 2012. Sulaiman expressed his joy that this fight introduced Estrada on the world stage, the Mexican has come to enjoy the kind of attention and acclaim.
"Estrada is a boy with an incredible story behind him," Sulaiman explained. "He lost his parents and grew up with another member of the family. He had a difficult childhood and boxing saved his life.

"When he first fought 'Chocolatito', he really was an unknown fighter. "Chocolatito" was a big favorite, but Estrada really came to fight and he fought well. Later he won the championship and gained weight and when he won the WBC title his life changed forever.

"He is a great role model. He just got married, he has a great motivation because he is looking for revenge against 'Chocolatito'. That loss has haunted him for eight years and given him the inspiration to keep boxing. Now he seeks to avenge that defeat and defend his title. "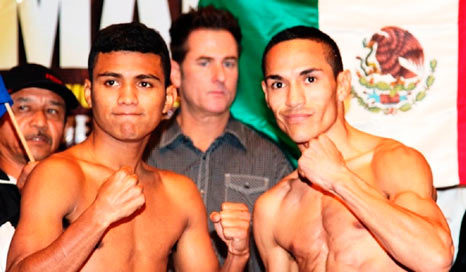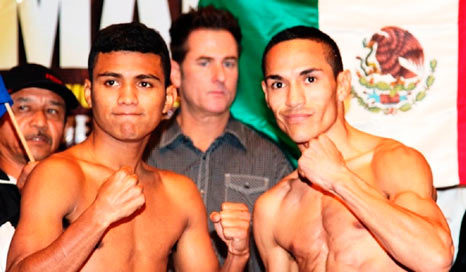 The winner of the March 13 matchup between "Gallo" and "Chocolatito" will be lined up to face mandatory challenger Srisaket. Sulaiman is a huge fan of the Thai sensation and maintains that his willingness to fight abroad has earned him a special place in Thai boxing history.
"That is something that separates Rungvisai from other great Thais," he said. "Many legendary Thai champions only defended their titles at home and never came out. Veeraphol Sahaprom the bantamweight went to Japan several times and Saman Sorjaturong [peso minimosca]He went to Los Angeles and knocked out "Chiquita" González, which was a great achievement.

"But nobody from Thailand has done what Rungvisai has done: he beat 'Chocolatito' in New York and then knocked him out in Los Angeles. He also beat Estrada in the United States. So it has been very successful abroad, which gives it a specific greatness.

"It is so hard. He really is a tough fighter and I know he's looking forward to a chance to try and regain the title. "
Finally, Sulaiman also provided a very moving and personal perspective on the career and life of Carlos Cuadras, the Mexican who beat Rungvisai in 2014 and has since lost classic and close fights to González and Estrada (twice).
"Carlos Cuadras has been a very dear friend of mine for so many years," he said. "He was supposed to represent Mexico at the Olympics and the amateur federation did it wrong, so he decided to turn professional. He was always closely associated with the WBC, he won the youth championship, the Latin championship, the international belt, all these championships, which are stepping stones to the world stage.

"Then he became a champion and with money and fame come temptations and distractions. He fell into the evil of drugs and alcohol. "
Cuadras' personal problems became more publicized in 2018, at which point Sulaiman and the WBC stepped in to help him rebuild his life.
"We work very closely with him to support him because he and his wife have a beautiful family, he is a very sweet young man, a very nice person, but when the effects of alcohol and drugs came, it seemed to make him a person who did not have Will. The complete opposite of what a boxer does, which is a life of perseverance, sacrifice and hard work. Drinking and drugs work the opposite, "he said.

"We put him in a rehab center. He was there six or eight months, I think. But he has been clean ever since, thanks to his wife's love, dedication and sacrifice.

"There were so many moments of darkness that surrounded them, but now they have become a beautiful family with so many things to look forward to in the future."
Despite Cuadras' recent stoppage loss to Estrada, Sulaiman believes he is still firmly in the mix for a new title shot down the road.
"Inside the ring he is a great fighter. He lost to 'Chocolatito' in a very close fight, lost to Estrada by split decision and McWilliams Arroyo in a very close fight and then fought Estrada again. Cuadras hurt him, knocked him down and was close to regaining the title but fell short.

"But he's one of those fighters who can beat anyone in the ring, he can win against anyone. And it's still in the mix.

"He may still have another chance to regain his championship. Overall, he is a very nice young man who has thankfully recovered from the evils of addictions. "