The British promoter, Eddie hearn, after several postponements confirmed that definitely the rematch fight between the British Dillian whyte and the russian Alexander Povetkin It will be held on March 6.
The rematch was scheduled for the end of the year, but Povetkin tested positive for coronavirus and was postponed to January, however the Russian claimed that he did not have enough time to recover with guarantees and asked for more time.
Eddie Hearn stated to DAZN:
"We will announce the official date of Whyte vs Povetkin 2, which is March 6."

"The first was a great battle, with an exciting knockout on August 22."

"I want to remember, I can still see it in my mind like it was yesterday. That was a great fight for the heavyweight division. "
When asked if the winner would be the mandatory challenger for the WBC title:
"It is to be the mandatory challenger of the CNB. It's a great heavyweight fight. " "And if he wins that fight, I know he wants a WBC title shot, but I'd love to see Deontay Wilder versus Dillian Whyte."

"I think it is a very exciting fight. So much history, so much talk between the two, Wilder will always be in big fights. I just want to see these active guys, "Hearn said.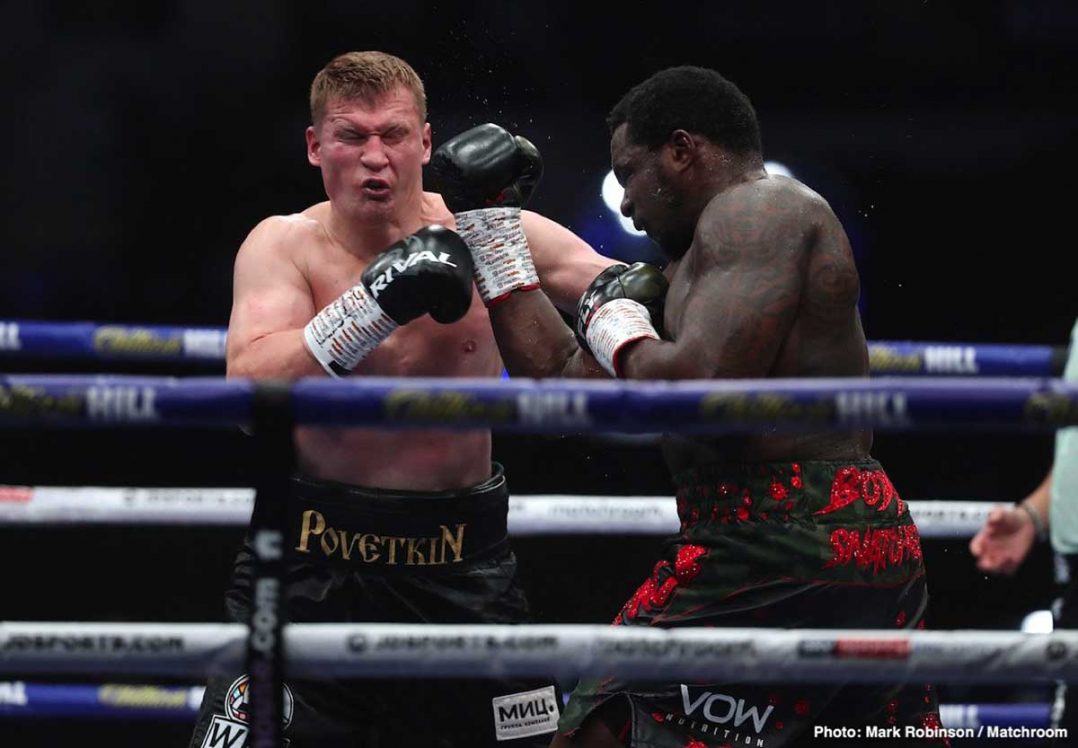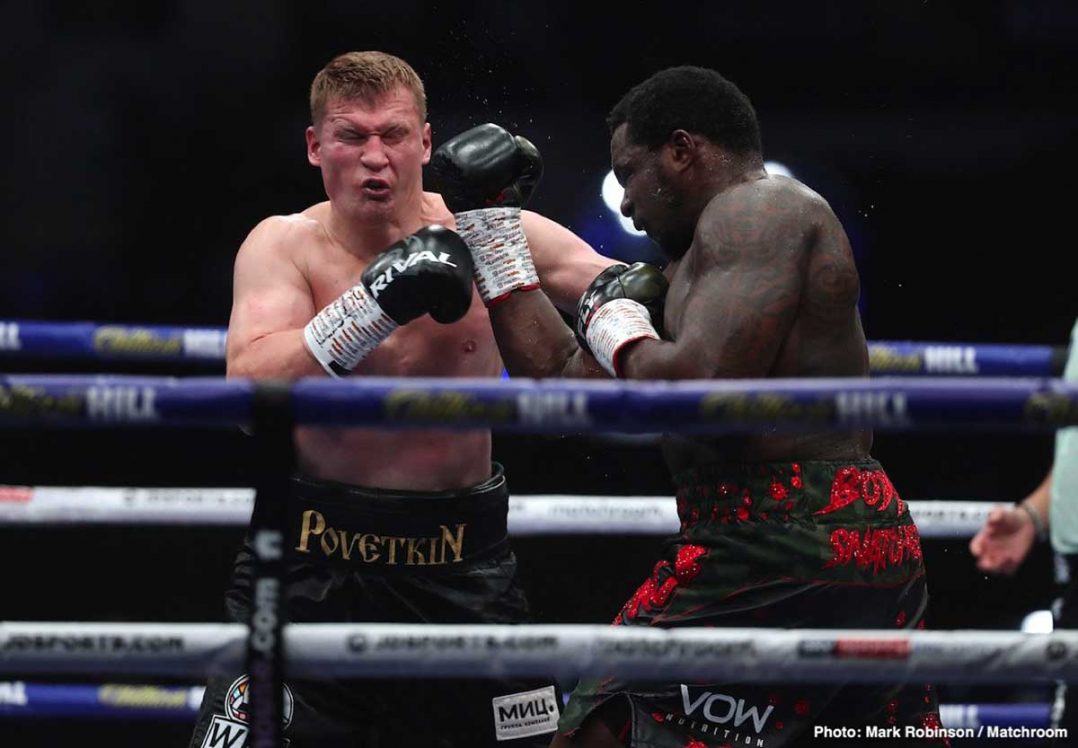 Dillian Whyte cannot fail again against Povetkin. We remember that Whyte was the mandatory challenger for the World Boxing Council title and was waiting to fight against the winner of Fury vs Wilder or go directly to the title held by Fury, but after being knocked out by the Russian he lost that condition and to return to have it he must defeat Povetkin.
In the fight last August White was ahead in the scores and it seemed that he had the fight under control, but Povetkin surprised him with one hand and ended up knocking him out.