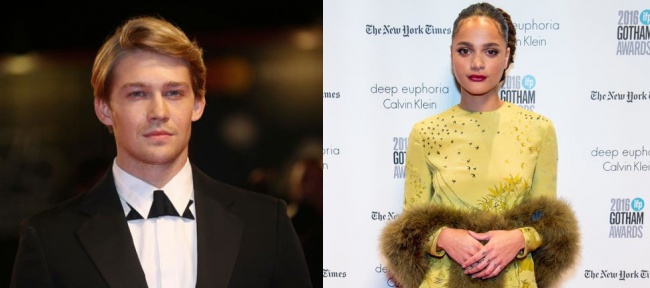 Following the critical success of 'Normal People', BBC and Hulu will partner again to develop a television adaptation based on another Sally Rooney novel titled 'Conversations With Friends'. According to Variety, Joe Alwyn ('The Favorite'), Sasha Lane ('Hearts Beat Loud'), Jemima Kirke ('Girls') and newcomer Alison Oliver have been cast in the series' lead roles.
According to Lenny Abrahamson, series director and executive producer: "I am very excited to collaborate with four such magnificent actors to bring Sally's brilliant novel to the screen. Over the past few months it has been a privilege to work alongside Element Pictures and our extraordinary team of writers to bring the scripts to a point where we are all excited to start filming. I was joined by a world-class crew (many of whom worked on 'Normal People'), and I'm particularly happy that Leanne Welham he joins in. I've been a longtime admirer of his work and I have no doubt that he brings great skill and subtlety to the episodes he directs. "
The story follows Frances (Oliver), a 21-year-old college student, as she navigates a series of relationships that force her to confront her own vulnerabilities for the first time. Frances is observant, cerebral and sharp. His ex-girlfriend, now best friend, Bobbi (Lane) is confident, outspoken, and compelling. Although they broke up three years ago, Frances and Bobbi are practically inseparable and recite poetry together in Dublin.
At one of these shows they meet Melissa (Kirke), a writer who is fascinated by the couple. Bobbi and Frances start spending time with Melissa and her husband, Nick (Alwyn), a handsome but reserved actor. While Melissa and Bobbi openly flirt, Nick and Frances embark on an intense secret adventure that surprises them both. Soon, the adventure begins to test the bond between Frances and Bobbi, forcing Frances to reconsider her sense of herself and the friendship she holds dear.
The series will be executive produced by Element Pictures' Ed Guiney, Emma Norton and Andrew Lowe, along with BBC's Rooney and Tommy Bulfin. Oscar nominee Lenny Abrahamson will again direct the series and serve as executive producer, with Catherine Magee and Jeanie Igoe as producers. The series is expected to debut in 2022.