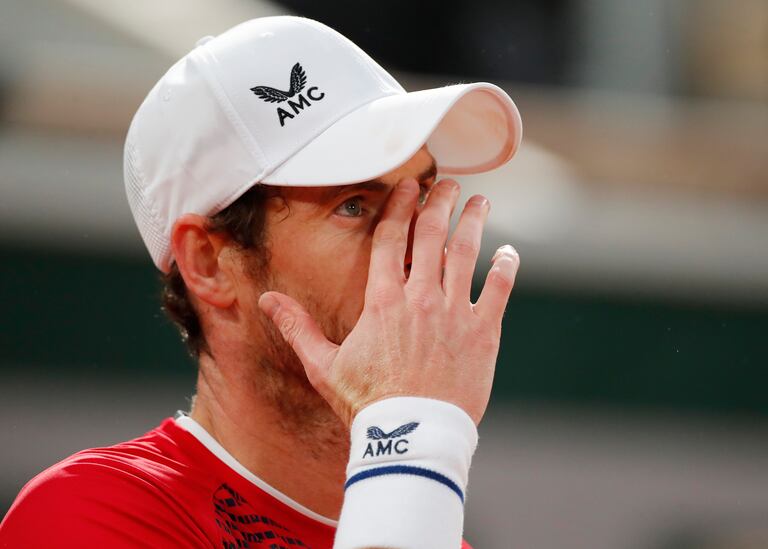 Murray, during a game at Roland Garros last September.CHARLES PLATIAU / .
The presence of Andy Murray in the next edition of the Australian Open, which will be held from February 8 to 21, it is more than questioned. According to the English media, the Scottish tennis player has tested positive for covid-19, which a priori would exclude him from the great Australian according to the protocol determined by the Australian Federation and the country's authorities.
Murray, 33 years old and former number one, is at home and was scheduled to travel to Melbourne on one of the 18 charter flights chartered by the tournament organization. Now, however, their chances of participating in the first Grand Slam of the season are considerably reduced, as regulations require professionals to enter the country between January 15 and 16.
Intervened several times on the hip and currently in the 123rd position on the world list, Dunblane's was going to compete as a guest. Precisely, two years ago he said goodbye to the circuit on the central track of Melbourne Park, due to his multiple injuries, but later he decided to gradually return with the aim of speeding up his career.
Winner of three majors (2012 US Open and 2012 and 2016 Wimbledon), as well as two Olympic golds and the Davis Cup, Murray will not play unless the Australian government makes an exception and allows him to enter the country later. Something that cannot be ruled out, given the references of the last hours. The American Tennys Sandrgren contracted the virus in November and tested positive in the last test before traveling to Melbourne, but specialists consider that there is no risk of infection.
The one who will not be able to travel to the Antipodes will be the Chilean Nicolás Massú. Dominic Thiem's ​​coach has not passed the test and will not be able to guide the Austrian from the bench. He thus joins the absence of Carlos Moyá, Rafael Nadal's coach, although in his case it is because the authorities do not authorize him to travel separately and land in the prelude to the tournament.