On November 12 we told you that there was an improvement on the workshop customization theme that we will use in Atelier Ryza 2, but as this information was taken from a Japanese magazine, there were details to be known that to see them clearly, a gameplay or a more extensive explanation than the concise one provided by Famitsu was needed. Well, the YouTube channel of Koei Tecmo Taiwan has released a trailer that sheds light on this, while incidentally showed the puni mascot in action and the photo mode that can give so much fun to creative people.
Atelier Ryza 2 is seen in a new Taiwanese video
First of all we are going to focus on the decoration of the interior of the atelier. After seeing the matter in motion, we can say that indeed, they improved it a bit with respect to the original delivery. Why? Because now we have more options. Formerly it was summarized in choosing the theme of the house (wall and floor) and then the game, on its own, was adding things to the secret hideout that Reisalin and his friends shared. But nevertheless here we can select the furniture by finger. What remains to be seen is whether it is possible to place it where we want or if it is necessary to stick to predefined places that the Gust team thought.
See also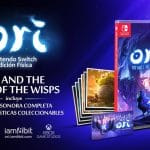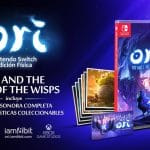 On the other hand we have the "Puni Raising", the puni mascot for friends. Its operation is simple, what we feed it defines what it is like, And we imagine that it also affects what you collect to a greater or lesser extent. It is also leveling up with its incursions and this, as we explained in previous news, Increases the amount of materials he catches and their rarity. Finally, there is the photo mode, which in the absence of being able to study it in depth, seems similar to the one we were able to enjoy last year. Of course, if memory serves us, the camera had less freedom of movement and the option to remove the NPCs was not there. Did this new look fan your hype? If so, remember that you can enjoy this adventure from January 29 (the 26th if you live in the USA).
Source
Related