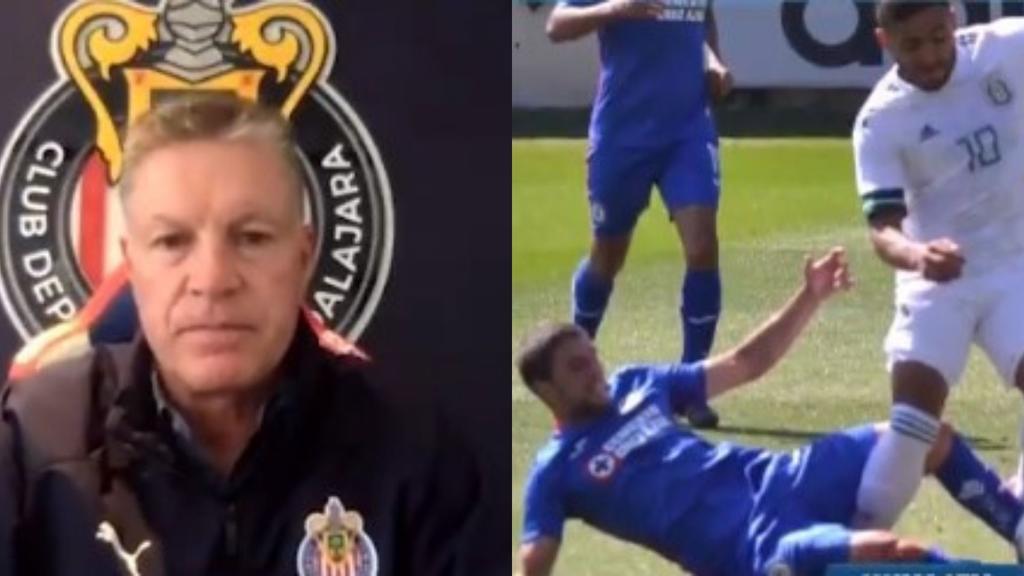 The request of Ricardo Peláez, sports director of Guadalajara, looked exaggerated, but the Disciplinary Commission of the Mexican Soccer Federation has given him hope.
The body in charge of imparting justice in Mexican football reported that it opened an investigation against Ignacio Rivero, Cruz Azul midfielder, for what was raised on Sunday in the friendly match between La Maquina and the Mexican Under-23 Team, in which Alexis Vega – the Chivas attacker – had a sprained right ankle that will deprive him of playing in the Liguilla.
This Monday, through a video released by the Sacred Herd, the director of the Guadalajara said that they would seek the disqualification of the Uruguayan, since they considered that the foul on Vega was with malicious intent.
To achieve this, the first step was to submit an investigation request, which was made yesterday, so it is expected that between today and tomorrow the resolution will be released.
IN SHORT
This Wednesday is Draft 2020 … virtually. This Wednesday the 2020 NBA Draft will take place. Like many other events, it will be virtual and commissioner Adam Silver will mention the selected players from the ESPN network facilities. Guard LaMelo Ball is the favorite.
NFL UP TO DATE
The League reported that there were 17 new positives from players and 35 from staff, in the tests conducted between November 8 and 14.
The NFL announced that Monday night's game between the Rams and Buccaneers will be led by African-American referees.
👍 I like it 😍 I love it 🤣 funny 😮 surprised 😡 angry 😢 sad