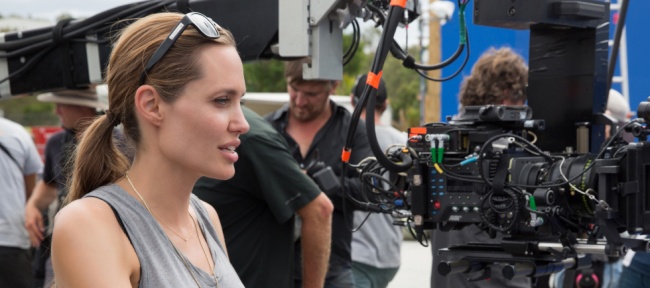 Oscar-winning actress and director Angelina Jolie ('Unbroken') has signed on to direct'Unreasonable Behavior', future biographical drama of war photographer Don McCullin. The film will feature production by Tom Hardy ('Mad Max: Fury Road') through his Hardy label Son and Baker.
"I am honored to have the opportunity to bring the life of Don McCullin to the movies," Jolie said in a statement. "I was drawn to his unique combination of courage and humanity, his absolute commitment to witnessing the truth of war, and his empathy and respect for those who suffer its consequences. We hope to make a film that is as uncompromising as Don's photography, about people and people. the extraordinary events I witnessed, and the rise and fall of a unique era in journalism. "
Based on the 2002 autobiography of the eponymous photographer, the book follows McCullin from his early days as a poor boy in London during World War II to his dedicated Sunday Times working life. From the late 1960s to the early 1980s, McCullin worked in conflicts such as Vietnam, Cambodia and Uganda, experiencing firsthand the devastating effects of war for both combatants and those caught up in it.
The film will be written by Gregory Burke ("71"), with McCullin and Mark George serving as executive producers. Tim Bevan and Eric Fellner will also produce for Working Title Films. In 2016 it was said that Hardy himself would star in the film, although the Deadline news does not confirm if it will finally be so.