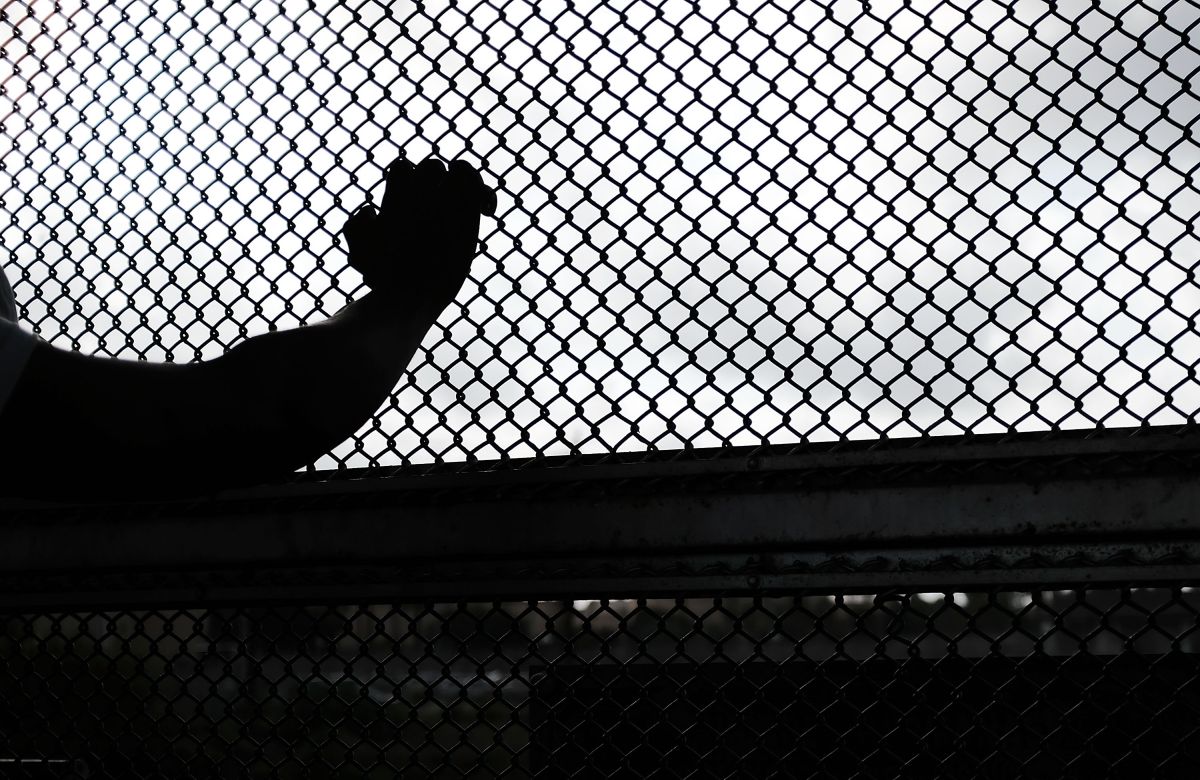 The immigrants were reportedly moved by coyotes.
Photo: Spencer Platt / / .
A man who ran down the street half-naked screaming that he had been kidnapped and asking for help in Houston Texas, woke up this Thursday the alarms of the Police, who later announced that they had dismantled an alleged plot of "human trafficking" with dozens of victims.
The agents found 29 men and a woman that night inside a house located in the southwest of the city, according to police.
[Las cortes de inmigración aceleran los juicios de deportación para inmigrantes que están en libertad]
These people, or the vast majority of them, were allegedly held in the home. It is mainly about immigrants from Central America, Cuba and Mexicothe researchers said.
All the victims were found half-naked, according to local broadcaster ABC-13, which broadcast images of some men in their underwear apparently getting cold and accompanied by agents.
[ICE arresta menos 'bad hombres' y a más migrantes sin antecedentes. Estos son los lugares con mayor riesgo]
"Most of these people said they had been detained in Brownsville [localidad fronteriza de Texas] between two days and a week ago "and that they had been held hostage in that Houston home, said Police Command Jonathon Halley.
Three people were arrested, and, according to Halley, it may be the coyotes, that is, the human traffickers responsible for these events.
Southwest officers are at 4800 Raven Ridge. Officers received a report of a male in his briefs running down the street yelling that he had been kidnapped. The male advised that thirty more people were being held hostage in the house. Officers made entry and rescued approximately pic.twitter.com/kRWS89zuUy

– Houston Police (@houstonpolice) December 4, 2020
The rescued immigrants were transferred to a school where they were given food and clothes, in some cases donated by residents of the area, he added.
Immigration authorities went to the place where they were located.
The localized people they were handcuffed around 11 p.m. local time, and taken somewhereaccording to the Houston Chronicle.
NBC News, Telemundo's sister network, asked the Department of Homeland Security for comment on this situation, but received no immediate response.
With information from NBC News, ABC 13, KPRC, Houston Chronicle.