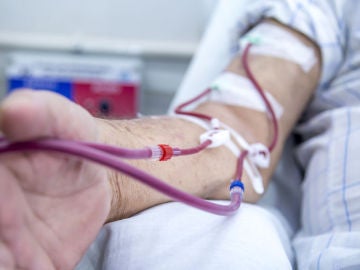 Among the victims of coronavirus worldwide, the case of the family of little Raiden, in the United States, is especially shocking.
In the month of June, his father, Adam Gonzalez 33 years old, got sick from coronavirus. He was hospitalized and at the end, on the 26th, he died. In October, his wife, Mariah salinas he also caught the virus. The first symptoms immediately appeared. She was admitted urgently on October 5 to the San Antonio hospital, Texas, but his health suddenly began to decline. In just over 12 hours the 29-year-old woman died. 102 days after her husband. The marriage orphans a 4-year-old boy, Raiden González.
"It is not a joke"
The little grandmother, Rozie Salinas, wanted to explain the situation to the media to try raise awareness to the population. As confirmed by NBC, the grandmother has reported that the child "misses his mother and only wants her back." Mariah Salinas' uncle Harry Wagner has made it clear that the pandemic "it is not a joke" and that the consequences can be dire. Now the family, which has created a 'GoFundMe' to raise funds for the funeral of the parents, is focused on caring for the little one, who will turn 5 on November 28.
Out of control pandemic
The latest data confirm that United States It is one of the countries that accumulates the most positives and deaths due to Covid-19. The figures are staggering and Dr. Anthony Fauci, the nation's leading authority on allergies and infectious diseases, has asked redouble efforts. But the virologist has not been the only one to call on the American authorities to start working on the matter to try slow the spread of the pandemic in the country. Tom Frieden, former director of the Centers for Disease Control and Prevention (CDC), has stated that the nation faces a "dangerous season".
No national plan
The political uncertainty, after presidential election and the health emergency traverse United States. The still president, Donald Trump has focused his efforts on requesting recount and denouncing the result of the elections while the pandemic continues its course and positions the country in a worst situation than the one lived during first wave. New outbreaks, hospitalizations and deaths are multiplying daily and are turning the United States into a "hell covid", as stated by the epidemiologist Michael Osterholm, recently appointed to Joe Biden's Covid-19 Advisory Board.