Youtube, one of the most used services in the world has decided to renew itself in 2021, with at least 7 improvements that have already been made on their official blog. True to its philosophy, the company does not neglect either creators or viewers and the news will be useful to both.
YouTube will launch new features in 2021
Although it can still be considered a unique platform of its kind, YouTube has decided to incorporate more news, aimed at improve the experience this 2021.
This is how YouTube will look in 2021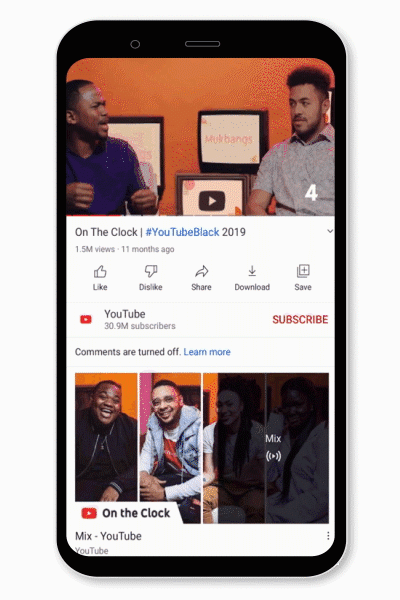 Automatic chapters in videos: Although YouTube has long offered creators the option to divide their content into chapters, the new improvement aims to automate them, saving creators the work of doing it themselves.
Tablet support: YouTube has ensured that the design of YouTube for tablets will be modernized to offer a better experience, without revealing much more about the changes that we should expect.
YouTube will offer more options to control the content of the little ones
Parental control: YouTube Kids will debut more tools for parents, including a feature that will allow you to select videos and channels from YouTube's "main" platform to be available on YouTube Kids.
Improved navigation in virtual reality: YouTube will offer a redesign of the main page of the YouTube app in VR, to improve navigation, accessibility and content search.
YouTube Music Playlist Improvements: YouTube Music will offer new mixes with personalized content based on daily activities and moods. Users will also be able to create their own playlists with various customization options.
YouTube Music will also be updated
The "Shorts" arrive: The shorts are videos in vertical format, similar to those of TikTok, after having been tested in India, in 2021 they will reach the whole world. Although the date of its global launch was not specified, it has been confirmed that in the coming weeks the possibility of testing this feature in the United States will be enabled.
Purchases within YouTube: YouTube will also make it easier for creators to sell their products through their videos, through a new purchase section integrated into the videos. Thanks to this, users will be able to explore the catalog and buy products from directly from YouTube.
Although YouTube has not announced the final date of these updates, it is likely that the advance of them on the company's official site indicates that we could see them very soon