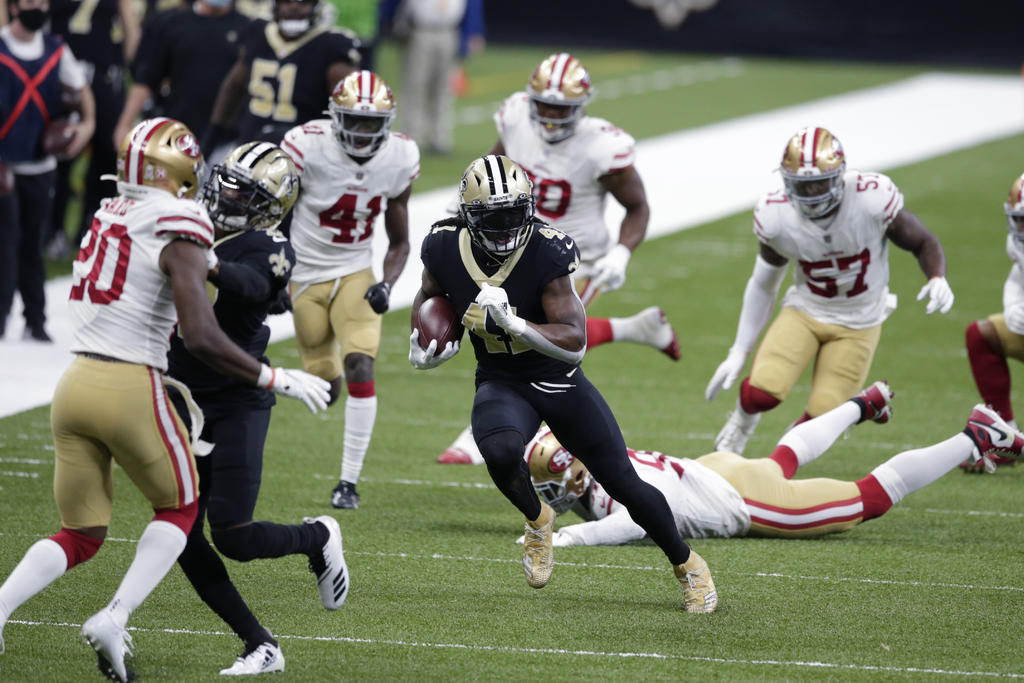 Drew Brees came out at halftime with a rib injury after throwing for just 76 yards and a touchdown, but Alvin Kamara scored three times and the New Orleans defense stifled San Francisco to help the Saints secure a win by 27-13 over the 49ers.
Brees' injury reportedly occurred when defensive tackle Kentavius ​​Street fouled on a sack in which he lunged at the 41-year-old quarterback and landed directly on him. Officials determined that Street violated the NFL's "weight rule", which prohibits defenders from falling with all or most of their weight on a defenseless quarterback.
The quarterback missed just two plays after the hit and returned for a third-down pass to Kamara that led to a two-yard touchdown that tied the score at 10 points.
Brees continued to play the remainder of the second period, completing five of six passes in a two-minute offensive drive for a three-yard touchdown by Kamara that made it 17-10 just before halftime.
But as the second half began, Jameis Winston stepped onto the court while Brees stood with his helmet on the bench. Winston completed six of 10 passes for 63 yards.
Nick Mullens threw for 247 yards and a four-yard touchdown to Brandon Aiyuk on San Francisco's first offensive drive, but was also intercepted twice in Saints territory.
👍 I like it 😍 I love it 🤣 funny 😮 surprised 😡 angry 😢 sad